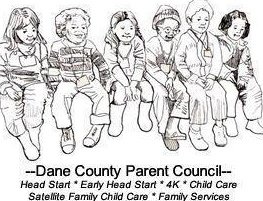 Location: Region V – Wisconsin
Summary:
The Regional Center Coordinator is responsible for ensuring and monitoring health and safety compliance as it relates to Head Start Program Performance Standards, state licensing, and local accreditation standards to create exemplary child development programming. The Regional Center Coordinator provides supervision to the agency's Regional Site Supervisors.
The Regional Center Coordinator works collaboratively with the Child Development and Educational Services Director to develop and implement systems of ongoing monitoring for agency classrooms.
Job Duties:
Ensure agency compliance with Head Start Performance Standards, Wisconsin Child Care Licensing requirements, Child Care Accreditation Standards, and other current and future regulations pertinent to agency programming
Work collaboratively with the Child Development and Education Services Director to develop and implement systems of ongoing monitoring to ensure classroom compliance with Wisconsin Child Care licensing, Child Care Accreditation, and applicable Head Start Performance Standards
Utilize agency databases to support ongoing monitoring activities
Aggregate and analyze data from ongoing monitoring activities and provide input into agency goals and priorities based on this data
Assist Regional Site Directors in ensuring implementation of classroom staffing patterns that provide high quality child development programming
Ensure safe indoor and outdoor environments for children
Works collaboratively with the Child Development and Education Services Director to plan for ongoing facilities improvements and ensure immediate correction of any health/safety issues
Serve as a member of the Education Services team and provide the Child Development and Education Services Director with ongoing feedback on implementation of ongoing monitoring systems
Provide supervision of Regional Site Directors through regular observation, on site file reviews, timely written and verbal feedback for support and guidance, addressing areas of concern in a timely manner and ensuring the probationary and annual performance evaluations are completed on time.
Support the agency's approach to comprehensive services including health, nutrition, mental health and family engagement for all classroom participants
Ensure the quality care, safety and nurturance of all site children at all times, including during transportation, playground activities and through the enforcement of tracking activities
Assure maintenance of City Accreditation of assigned sites
Assure that sites have the supplies and equipment necessary for quality individual programming and that it is maintained in good condition
Provide guidance and assistance to staff in the maintenance of a clean, safe and orderly classroom environment
Ensure that all parents are treated with respect at all times and that they are encouraged to become involved in agency programming
Assure the coordination and integration of child development operations with other agency departments / components
Advocate for needed services for children and their families within the agency, the early childhood community and the community at large
Attend meetings as required or assigned
Provide timely and accurate information and feedback to the Child Development and Educational Services Director through verbal/written reports, meeting participation and on-going open communicationAssist in ensuring progressively successful child outcomes
Comply with and oversee assigned staff's compliance, with agency policies and program requirements
Maintain a professional manner at all times
Requirements:
 Bachelor's degree in Early Childhood Education or Child Development Required
Extensive experience in the management of Early Childhood programming
Knowledge of Wisconsin Child Care Licensing requirements is required.
Knowledge of Early Childhood Accreditation and Head Start Program Performance Standards is preferred
Extensive experience in successful supervision, staff training and development, and in leadership and advocacy • Excellent interpersonal skills
Experience with and sensitivity to low-income and families of diverse cultures
Experience managing subsidized child care
Successfully pass Caregiver Background Check prior to employment
Successfully complete a TB test upon hire and every 2 years thereafter
Successfully pass a physical examination upon hiring and every 4 years thereafter that verifies the employee is free from communicable diseases and is physically able to perform require job responsibilities
Must have a valid Wisconsin's Driver's License, motor vehicle and adequate liability insurance as required by agency policy and state liability regulations
Must secure Registry certificate within 90 days of employment
Instructions:
Interested Candidate, please submit cover letter, resume and salary requirements to:
Dane County Parent Council
2096 Red Arrow Trail
Madison, WI 53711
FAX (608) 275-6756
www.dcpcinc.org
hrmgr@dcpcinc.org
Attn: Human Resources EEO/AA
Contact: For additional information, please contact Shaun Thomson at (608)270-3415; smthomson@dcpcinc.org
Benefits: We offer great benefits including health (agency pays 75%), dental (agency pays 50%), vision and flexible spending accounts, company paid life insurance and LTD, vacation, sick, and holiday time as well as many paid training opportunities.