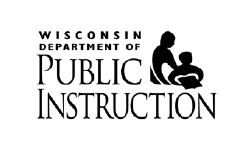 MADISON — State Superintendent Tony Evers joined Governor Scott Walker today at Franklin Elementary School in Wausau as the governor signed important education legislation into law.
"I am pleased that Governor Walker signed into law the bill that incorporates the on-going work of my Educator Effectiveness Design Team. This group is piloting an educator evaluation system that is centered on student learning and is fair, valid, and reliable. This new law moves our performance-based evaluation system forward to support teachers and principals in their job of educating students and will help them improve throughout their careers.
"I am also pleased that this new law includes provisions related to reading instruction and literacy, based on a path forward that was agreed to by the members of the Governor's Read to Lead Task Force. Reading is a foundational skill upon which all future learning is based, and provisions in this legislation will help Wisconsin better prepare educators to teach reading. It will also help us to better identify kindergarteners who are struggling with the components of early literacy and help us improve reading results for all children. By emphasizing reading and reading instruction, we can make sure all students in Wisconsin aren't just learning to read, but reading to learn, as they gain the essential knowledge and skills they will need to be college and career ready.
"I would like to thank Governor Walker, Senator Olsen, and Representative Kestell for sponsoring and shepherding these bills through the legislative process."
###
Source: Wisconsin Department of Public Instruction News Release
Please click on this link to read the Department of Public Instruction's news release.