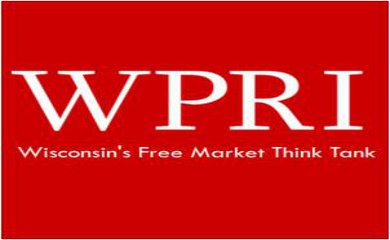 Wisconsin Policy Research Institute (WPRI) Issues Report on the Positive Impact of Investing in Early Learning and Development; Sees YoungStar as a Promising Mechanism for Change
The Wisconsin Policy Research Institute (WPRI), a free-market "think tank,"  has released a report on the economic benefits of investing in high-quality early childhood education in Wisconsin, written by Rob Grunewald at the Minneapolis Federal Reserve Bank and  Don Bezruki, retired program evaluation director of the state Legislative Audit Bureau.  Jim Leonhart has worked with George Lightbourn, the President of WPRI, with funding support from the Committee for Economic Development, to get this report off the ground.  The report indicates that moving half of the children from 2-star child care programs to four- or five-star programs under YoungStar would cost $20 million, but would return $60 million in benefits every year.  The report includes an extensive section on YoungStar, and reviews the strong evidence for early investments.
To learn more about WPRI, go to http://www.wpri.org/pages/about.html Several of the Board members were key players in the Thompson administration: Jim Clauser (DOA), Gerald Whitburn (DHSS) and George Lightbourn (DOA).  Tim Sheehy, President of the Metropolitan Milwaukee Association of Commerce, is also on the board.
To read the report, go to: http://www.wpri.org/Reports/Volume25/Vol25No2/Vol25No2.html