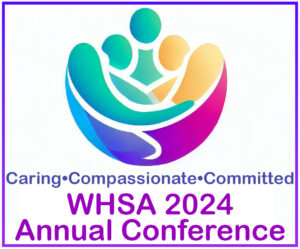 February 27-March 1, 2023
Kalahari Waterpark Resort & Convention Center, Wisconsin Dells
Join Us for Another Amazing Year at our Conference!
---
General Information:
Wisconsin Head Start Association is hosting the 22nd annual training conference titled CARING, COMPASSIONATE, COMMITTED. This theme references the ability of every Head Start staff member to to show genuine concern for the well-being of others, to empathize with their feelings and needs, and to follow through on promises and responsibilities. Join your Caring, Compassionate, and Committed colleagues and the parents you serve in a relaxing educational experience that will leave us all feeling rejuvenated and ready to tackle this important work. The 2024 Annual Conference will be an exciting opportunity for professional development, and WHSA is currently seeking exhibitors!
Past exhibitors have truly enjoyed and benefited from their conference experience, and each year we try to make improvements for the exhibitors based on their suggestions.  Exhibitors at the 2023 conference and those who exhibited with us virtually during the past two years were extremely pleased with the results.  Exhibitors will be located in the main luncheon/break room; allowing for a high volume of participant traffic.
Invitation:
WHSA would like to invite you to help celebrate the success of Head Start. If you are interested in having exhibit space at the conference, please complete the exhibitor form (bottom of this page). You should immediately receive confirmation. As the time of the conference draws near you will receive:
An Exhibitor Schedule
Exhibit Hall Floor Plan
List of all Exhibitors
Information on the Conference Schedule and the Kalahari hotel
Click Here to Complete the 2024 WHSA Exhibition Application!
---
Dates & Location of Conference:
February 26-28, 2024
Kalahari Resort & Convention Center
1305 Kalahari Dr.
Wisconsin Dells, WI  53965
Exhibitor Fees
Corporate/Large business $800.00
Small Business $300.00
Non-Profit with sales $200.00
Non-Profit without sales $150.00
Exhibitor Raffle:
Every year we have an "Exhibitor Raffle" which has been very successful at increasing traffic and interest in the exhibit area. All conference attendees are issued an "exhibitor passport" which they take to the exhibit booths. They have the passport stamped at each booth and when the passport is completed, they put their name in for a door prize. We are asking all exhibitors to contribute one small item for the door prizes. This effort has shown to drastically improve exhibitor exposure when compared to other similar conferences.
Exhibition Times, Setup & Teardown
Installation of exhibits will be allowed on the evening of Sunday, February 25, 2024 once the booth providers complete installation (normally from 4-7pm) and after 7:00 a.m. February 26, 2024.  All exhibits and materials must be set and ready by 9:00 a.m. on February 26, 2024.  No exhibits or exhibit materials may be removed prior to 3:30 p.m., February 27, 2024.  All exhibits and materials must be removed from the exhibit hall by 8:00 p.m., February 27, 2024.
Exhibitor Lunch:
We offer exhibitors one free lunch with the purchase of their space. Additional lunches can be purchased at $10 each. Exhibitors will be receiving the same lunch as the participants and will be eating in the dining area with the participants. If you are interested in lunch, please indicate this on your the exhibition form.
Evening Social:
WHSA will be holding an evening social after the breakout sessions on 2/26/24. This event will take place in the exhibition/generally assembly hall. Though it is not required that you stay for this event, you are absolutely welcome to do so for additional exposure. We expect this event to run from roughly 5:30-7:00pmCST.
Cancellation Policy
Cancellations received on or before February 12, 2024 entitle exhibitor to full refund minus $35.00 handling charge. Cancellations received after that date will be entitled to 50% of the fee paid by the exhibitor minus $35.00 handling charge.
Deadline for Assured Participation:
Deadline : December 23, 2023
WHSA Exhibition Terms & Conditions:
2024 Exhibiting Terms & Conditions
Click Here to Complete the 2024 WHSA Exhibition Application!
---