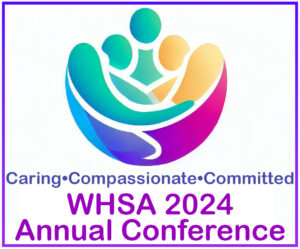 Wisconsin Head Start Association is hosting the 22nd annual training conference titled Caring, Compassionate, Committed. This theme references the ability of every Head Start staff member to to show genuine concern for the well-being of others, to empathize with their feelings and needs, and to follow through on promises and responsibilities. Join your Caring, Compassionate, and Committed colleagues and the parents you serve in a educational experience that will hopefully leave us all feeling rejuvenated and ready to tackle this important work.
The 2024 Annual Conference will be an exciting opportunity for professional development. Join together with other professionals from Head Start, Early Head Start, parents, Tribal, Migrant, Even-start, child care, Birth-to-Three, home visiting, higher education, ECE students, state partners, CCR&R, health care partners, social services, mentors, coaches, and all ECE to attend this special event!
---
When:
February 26- 28, 2024
Where:
Kalahari Resort & Convention Center
1305 Kalahari Dr.
Wisconsin Dells, WI  53965
Pricing:
$360 Super Early Bird before 12/31/2023
$375 before 1/31/24
$390 General Registration before 2/27/24
Workshops:
Topics including but not limited to: curriculum design, the power of play, fatherhood, dual language, inclusion, parenting, mentoring, data, community partnerships, teaching, administration, staff wellness, mental well-being, program management.
Room Block Information:
Room Reservations: Room rate is guaranteed at $129 per single room. The room block deadline is January 26, 2024.
Please Note: Kalahari Resorts do not accept completed Letters of Authorization forms, Tax Exemption forms, nor Purchase Orders to be submitted to us at the hotel check-in. More information here: https://whsaonline.org/kalahari-info/
Click Here for the Booking Website!
Staff Recognition
Nominate your colleagues for the amazing work that they are doing to show care and concern for their Head Start community.  The event will be a place to honor and uplift their important work.
Click Here to Nominate a Caring, Compassionate, Committed Colleague!

---
Monday Keynote Address:
Dr. Earl Suttle – "Beyond Excellence"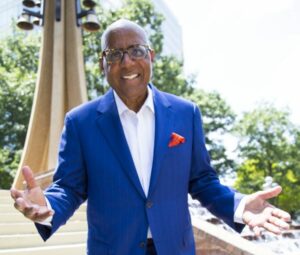 Dr. Earl Suttle is the founder and chairman of Leadership Success International, LLC.(www.earlsuttle.com). His wife, Dr. Felicia Mabuza-Suttle (www.feliciainc.com), is President of Leadership Success International, LLC, and host of her own talk show, "Conversations with Felicia" on The Africa Channel that airs in the US, UK, and the Caribbean. Earl and Felicia have been featured on CNN, Ebony Magazine and InStyle Magazine. Dr. Suttle is the proud father of one son, Darron, two daughters, Lindi and Zani, and three grandchildren.
Tuesday Keynote Address: 
Kama Einhorn: "This Keynote will be brought to you by Sesame Street!"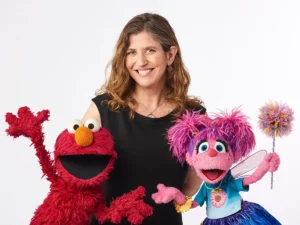 Kama Einhorn, M.A. is a Brooklyn-based writer and editor of children's media. She has a master's degree in literacy education from U.C. Berkeley and was an editor at Scholastic before becoming a creative lead at Sesame Street. Einhorn has written more than 40 books for kids, published by Scholastic, Random House, Simon & Schuster, and HarperCollins, and has also authored magazine articles, outreach materials, and web content for Nickelodeon, The New York Times Learning Network, Best Friends Animal Society, and The Humane Society of the United States. Visit her at kamaeinhorn.com.
---
2024 Conference At-A-Glance Schedule:
Coming Soon!
Call for Presenters:
Call for Exhibitors:
Contact:
For questions, comments or if you would like more information,  email Brian at brians@whsaonline.org.
---
Conference Sponsors and Supporters:


---