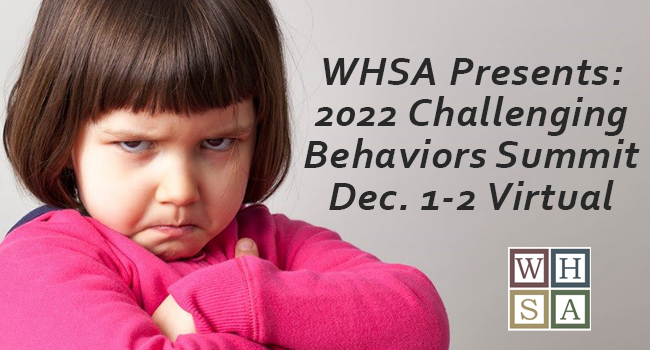 Wisconsin Head Start Association Challenging Behaviors Summit
December 1-2, 2022 – WHSA Virtual Event
Throughout the pandemic, challenging behaviors have transitioned from common to constant, and our staff and management teams are attempting to strategize new solutions while at the same time navigating their personal pandemic life-changes and trauma. This event will help attendees understand processes involved in responding to crisis, understanding and assessing problematic behavior in ourselves as well as in our staff and students, and in developing successful and trauma-informed behavior support plans.
---
Where:
Online/Virtual/Zoom
When:
December 1-2, 2022
Full Schedule:
See below for a tentative schedule!
Cost:
$185 per participant
Audience:
All Head Start staff, managers and directors.
Parents are always welcome.
Questions:
Contact Brian at Brians@whsaonline.org or
Jennie at Jenniem@whsaonline.org
---
Tentative Event Schedule:
Dec. 1 – Day 1
9:00-10:30amCST Trauma Informed Interventions for Early Learning Environments
Caroline Cortezia, MS CCLS, Quality Improvement Specialist for Neurosciences at UCSF
Caroline Cortezia is a child development and behavioral intervention expert at the forefront of trauma informed care in pediatric settings. As a dually certified child life specialist and educator she helps professionals understand how to identify trauma and learn skills to deescalate highly emotional moments with children.
11:00-12:30pmCST  Problem Solving with Toddlers, Alyssa Pettingill, MS CCLS, with support from Joy Anne Nicolas, MA CCLS, and Jonathan Iris- Wilbanks, AMFT, CCLS
Problem Solving challenging behaviors with Toddlers is tough stuff. As pre-verbal and early language children struggle to communicate their wants and needs they often display behaviors that are challenging for their care professionals to work with. This presentation will focus on three important elements:
1. The power and use of language for the care givers.
2. Visuals, checklists, and social stories as tools to help children shift behavior.
3. Choices: how caregivers can utilize the power of appropriate choice making to help children navigate their own feelings and behaviors.
The presentation will include collaborative work to help navigate some of the most challenging behaviors of this age group.
1:30-5pmCST Behavior has Meaning, Heather Mansell, STGi
Part 1 (1:30-3pm):This session will provide participants with information about the importance of understanding that all behavior has meaning. Explore the form and function of behavior, and how specific behaviors impact relationships. Additionally, participants will learn about the importance of children's behaviors as a means of communication.
Part 2 (3:30-5pm): This session is an extension of part 1. This session will support participants in analyzing and interpreting the possible meaning of a variety of children's behaviors. Additionally, participants will learn strategies that address children's behaviors and build a supportive learning environment. Lastly, participants will access and explore resources to support behaviors.
1:30-3:00pmCST  Hear Me Roar! Help In the Moment of a Challenging Behavior, Joy Anne Nicolas, MA CCLS, Alyssa Pettingill, MS CCLS, and Jonathan Iris-Wilbanks AMFT, CCLS
This presentation will focus on skill-based learning to help care professionals know how to regulate and support children in the moment of challenging behaviors. The presentation will focus on these key themes:
1. Windows of Tolerance, and how to help children regain emotional regulation.
2. Framing, Curiosity, and Documentation: how to quickly frame behavior, get curious about it, support the child, and then document what you're experiencing.
3. Reflection and Grace: The importance of debriefing, holding space for the caregiver's work, and acknowledgement and grace toward the feelings.
3:30-5:00pmCST  Fill My Cup. Working as a Group to Replenish the Ability to Utilize Compassion, Joy Anne Nicolas, MA CCLS, Alyssa Pettingill, MS CCLS, and Jonathan Iris-Wilbanks AMFT, CCLS
Working with children who display challenging behaviors is emotionally draining. Compassion fatigue and burnout are normal and natural reactions to situations that emotional tax a caregiver. This session will focus on how to support a group of caregivers working with challenging behaviors through therapeutic art activities. The goal of this session will be to lead the group of conference attendees through 2 therapeutic group art activities.
The activities are specifically designed to help a group identify areas of their professional life where they may need support, and to help the professional communicate their needs for support… no easy task amongst such dedicated professionals who care for others.
The group will leave with the ability to facilitate the activities in their own settings where they can engage in a process of support and care for each other as professionals. Templates and specific instruction for guidance and facilitation will be main take-aways along with the experience of completing the project themselves so that they have a lived-sense of what they might ask their colleagues to participate in.
Dec. 2 – Day 2
8:30-12:00pmCST  Understanding the Behaviors that Challenge Us Most, Mr. Chazz
In this session, event participants will examine and practice understanding the behaviors that most get under our skin. The group will practice guiding children in not just a responsive fashion, but also before, during, and after challenging behaviors. The audience will discuss their reactions to different behaviors and learn how to respond in a healthy, proactive way.
1:15-2:30pmCST  Regulated and Engaged Routines and Transitions, Tina Ruckdashel & Rachel Siegersma, WIAMH
Could your transitions and daily routines use a boost? Do you have children who tend to wander and have a difficult time following and staying engaged in transitions? This session will help you think and intentionally plan and practice the use of clear expectations, visual schedules, and strategies to support individual children. Soon your routines and transitions will be smooth, engaging, and stress free!
2:45-4:00pmCST Solving the World's Problems!, Tina Ruckdashel & Rachel Siegersma, WIAMH)
Well, at least the problems that happen every day in your classrooms. When problem-solving skills are taught, children will learn cooperation and how to use solution cards to figure out what to do when conflicts arise.  This will lead to more regulated behaviors, self-confidence, and a feeling of calm in your classrooms. Come to this session to learn and practice effective strategies to use for teaching the problem-solving steps.
---
Meet your presenters: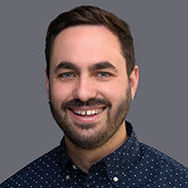 Jonathan Iris-Wilbanks, AMFT, CCLS has worked with children and families for over 20 years. From summer camps to pediatric intensive care units and therapy rooms, his work has always followed the same basic principle: Children have rich inner lives and they deserve to be listened to, as well as treated with dignity and respect. He sees play as a child's natural language in which they share with the world their feelings and needs. Central to his practice is play and interventions to help children understand their experience in the world, along with their body, illness, medical procedures, and even death. Along with his work with hospitalized children as a Child Life Specialist he also is the Director of the Mills College Child Life Graduate Program. He earned Graduate degrees in Education and Counseling Psychology from Mills College and The Wright Institute.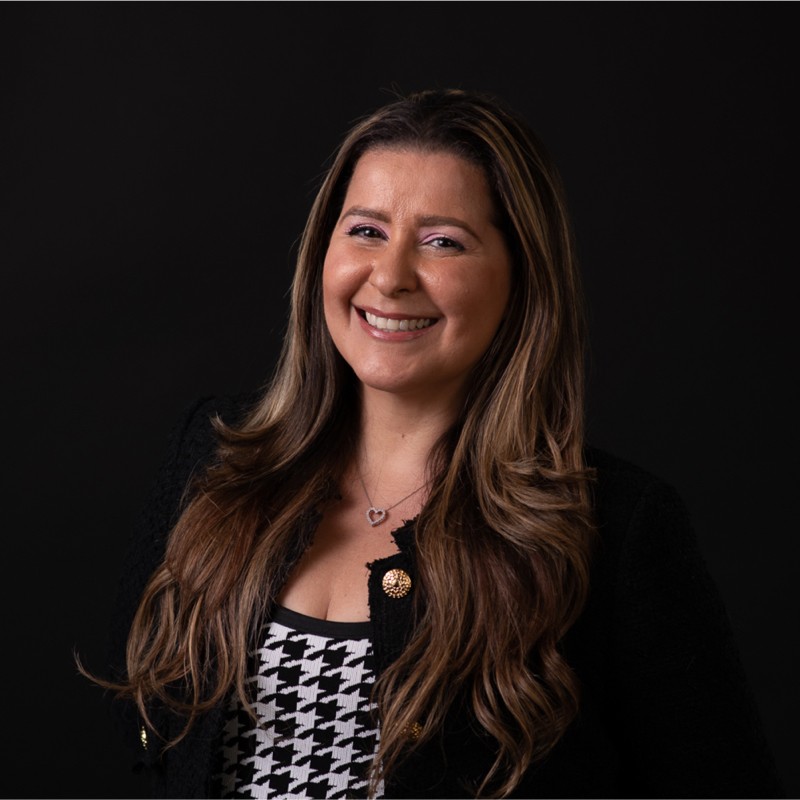 Caroline Cortezia, MS, CCLS is an experienced Certified Child Life Specialist Supervisor at Benioff Children's Hospital in SF, Educator-Adjunct Professor at Mills College and Behavioral Health Specialist with a demonstrated extended history of working in the both the hospital/health care and education industries. Caroline is skilled in education on trauma informed care, behavioral health and pediatric health care based interventions with a focus on Autism Spectrum Disorder. Lean Certified with a passion about improvement of systems driven by Lean methodology.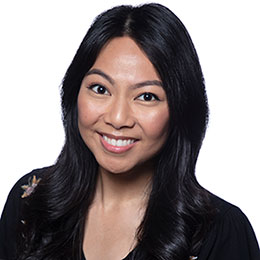 Joy Nicolas, MA, CCLS began her career managing treatment plans and emotionally supporting couples struggling with infertility as she graduated from UCI with a degree in Biological Sciences. Inspired by the therapeutic connections built with adult patients longing to become caregivers, she pursued a Master's in Early Childhood Education with an Emphasis on Child Life in Hospitals at Mills College. Joy has gained a variety of skills in her journey to become a child life specialist. She has worked alongside children with autism as an ABA therapist, promoted early learning with FIRST 5 Santa Clara County, and cared for children in an infant/toddler classroom. As a child life specialist, Joy now provides care to children diagnosed with cancer undergoing stem cell transplantation treatment or CAR-T cell therapy. Joy strives in her profession to empower children to speak their truths and utilizes play as an emotional outlet for developmentally appropriate communication.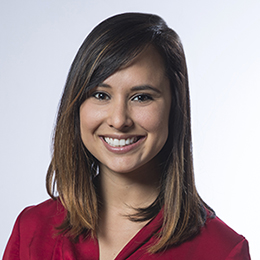 Alyssa Pettingill, MS CCLS, is a child life specialist and founder of EmpoweringKidz LLC. She works passionately with families and education professionals to create individualized plans for supporting children through life's greatest challenges. While at Lucile Packard Children's Hospital, she became a specialized oncology child life specialist, helping critically ill children and teens through the ups and downs of their cancer journey. At NYU Langone Health, she was
able to work with patients coping with many different diagnoses including ulcerative colitis, Crohn's, celiac disease, and severe allergies.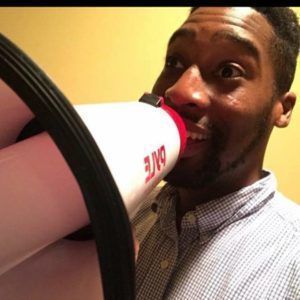 Chazz Lewis (Mr. Chazz) has a mission in life to enjoy the process of becoming the best version of himself and help others do the same. He goes by "Mr.Chazz" and he even has a song to prove it. He is an educational specialist who "teaches teachers to teach" in a chain of child development centers. Lewis closely works with 9 different schools, hundreds of teachers and thousands of children. He has trained thousands of teachers in person and virtually, and has also coached 300 people in his community. He earned his master's in executive leadership at American University. Lewis envisions a world where most people wake up every day, enjoying the process of becoming the best versions of themselves. He has over 115,000 followers on Tiktok (@Tickteachtok). You can also find him on Instagram as "MrChazz."
The Wisconsin Alliance for Infant Mental Health and STG International will also be offering sessions: more information coming soon!
*More Presenter information coming soon!
---