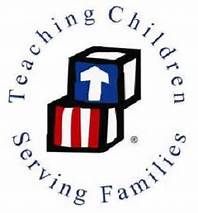 Hosted by the Head Start Associations of Illinois, Indiana, Michigan, Minnesota, Ohio, Wisconsin and the Region V Head Start Association
---
Overview:
"Thriving in the New Now" symposium will provide an opportunity for the Head Start/Early Head Start community to garner the latest intel from national partners, listen to thought leaders share how best to navigate the storm to flourish and thrive, and engage with peers to reflect and build actionable strategies. Key themes woven throughout the event include:
Workforce crisis
Historic movement in the Early Childhood landscape
Data that informs future systems
Strategies to "reinvent" and thrive
When:
Friday, November 5, 2021
9:00 am – 3:00pmCST
Where:
Live Virtual Event via Zoom
Cost:
$100 per participant
---
Schedule:
9 – 9:20 am Welcome
Karen McNamara, Regional Program Manager, Office of Head Start – Region V

Kathy Fudge-White, Board President, Region V Head Start Association and Head Start/Early Head Start Director, Catholic Charities, Joliet, IL
9:20 – 10:30 am The Perfect Storm! Navigating the storm requires a great GPS or compass to chart the best way forward. A panel of national leaders will provide the latest intel regarding a universal early childhood system and share expertise on what is needed to overcome the workforce crisis. Presenters will address implications for current and future program operations.
Tommy Sheridan, Deputy Director, NHSA

Kathleen Havey, Senior Director of Strategic Communications and Advocacy, NHSA

Dalitso S. Sulamoyo, CCAP, Chair of the National CAP Board, Chief Executive Officer

Champaign County Regional Planning Commission
10:30 – 10:40 am Break
10:40 – 11:30 am Using data to chart the course forward! What does the data tell us? How might we use this information to inform our work?
Gayle Kelly, Director, Minnesota Head Start Data Projects and Consultant on Head Start Data and Outcomes

Mathew Hendrix, Associate Professor of Economics, The University of Tulsa
11:30 – 12:00 pm Peer to peer facilitated discussion. What did you hear? Why is it important? What's on your mind? (Develop more guiding questions)
12:00 – 1:00 pm Lunch
1:00 – 1:45 pm So what? Now what? Big, bold thinking needs to happen and what could opportunities look like?
Dr. Deborah Bergeron, former director of the Office of Head Start, currently with NHSA as Deputy Director for Community Engagement and Innovation

Barb Haxton, former Executive Director of the Ohio Head Start Association
1:45 – 2:30 pm Life in the fast lane! Bringing it closer to home! Panel of experts share personal strategies or ideas on how they plan to thrive in the new now. 
2:30 – 2:50 pm Peer to peer facilitated discussion. What did you hear? Why is it important? What's on your mind? (Develop more guiding questions)
2:50 – 3:00 pm Closure/Recap of our day
---