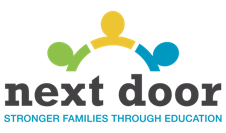 Job Title:                   Bus Driver
FLSA Status:             Non-exempt
Department:             Transportation
Reports To:               Transportation Coordinator
Bus Driver Responsibilities:
Pick up children for in the AM and PM, including field trips plus play groups.
Supervise bus/van attendants (riders) on a daily basis.
Demonstrate safe driving performance at all times.
Complete routes within 1 hour unless circumstances prohibit (weather, traffic, accident).
Ensure that children are secure in seat belts and remain seated while the vehicle is in motion
Maintain an accurate attendance record for children.
Provide a positive, supportive environment for the children riding the bus/van.
Communicate regularly with EC staff and parents.
Oversee emergency situations in a calm, orderly manner and follow emergency procedures posted within the vehicle.
Prepare vehicle daily for use including cleaning, warm ups, and safety checks.
Report vehicle maintenance problems (malfunctions) to VP of Administration or Facilities.
Conduct weekly maintenance check on vehicles (i.e. purchasing gasoline, oil changes, lubrications, tire pressure checks, fluid levels, etc.).
Participate in all job-related training and meetings as required.
Perform other duties as assigned.
Qualifications:
High school diploma or equivalent, required.
Valid Commercial Driver's License (CDL) and S and P endorsements and good driving record.
Must have a minimum of 2 years experience as a bus driver or equivalent and knowledge of WI traffic law and safety regulations.
Documented ability to make reliable and safe decisions regarding traffic, weather, and vehicle conditions when transporting children
Must possess current first aid/CPR certification at all times
Must be willing to have a physical exam and tuberculosis skin test at the time of hire
Physical exam required every two years.
Tuberculosis skin test required every year.
All Staff members are accountable for knowing and performing the responsibilities associated with their individual position in an efficient and effective manner, understanding that each of us plays an integral role in the success of our mission. All Staff will support the agency mission, vision and strategic directions and support administrative decisions. This is demonstrated by maintaining a positive work atmosphere by behaving and communicating in a manner so that they get along with children, families, coworkers, supervisors and the public while achieving performance expectations.
Physical Requirements: 
The physical demands described here are representative of those that must be met by an employee to successfully perform the essential functions of this job.
While performing the duties of this job, the employee is required to sit/stand and move freely at various levels throughout the day.   The employee must also climb stairs and walk frequently, with bending, twisting, and reaching. The employee is required to be able to lift approximately 50 lbs. Must be alert with good vision, with the ability to hear, speak, and read. 
You may email cover letter and resume ONLY to hr@nextdoormil.org or fax your application materials to 414-918-2732, or drop off an application at Next Door 2545 N. 29th St. Milwaukee, WI 53210. NO Phone Calls. ONLY applicants to be interviewed will be contacted by appointment ONLY.
Next Door is an Affirmative Action / Equal Opportunity Employer