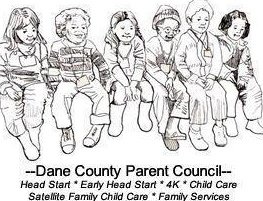 Location: Region V – Wisconsin
Summary:
The Early Head Start Teacher will plan, design and implement a developmentally appropriate curriculum for enrolled children, serve as primary child care provider for children 0 to 3 years old enrolled in DCPC infant / toddler centers, and provide supervision, performance feedback and scheduling for reporting staff. The Early Head Start Teacher will comply with all licensing and Early Head Start Program Performance Standards, follow families' cultural values and practices in caring for their children, exhibit respect for parents and reinforce their vital role as the primary educator of their children, and assure licensing requirements are met and that the environment is clean and safe. They will also act as a positive liaison between community agencies, providing services to children and guidance to families.
Job Duties:
Establish a Safe and Healthy Environment
Supervise young children age 0 to 3 and assure their safety while in teacher's care
Possess the ability to use child size chairs and tables and interact with children at their eye level
Possess the ability to lift young children in/out of cribs/cots, into car seats, and carry injured children to safety if needed
Follows attendance/tracking procedures.  Maintains attendance/tracking records at all times.
Ensures that the playground and classroom are maintained in a safe, clean, orderly condition
Complies with state child care licensing rules
Ensures teacher/child ratio of 1:4 is maintained
Documents all injuries and medications in medical log using proper procedures
Follows child abuse and neglect reporting procedures
Maintain classroom Health Action Binders to include current Health Action plans
Ensures a list of children with food allergies in posted in the classroom and all classroom staff are informed of posted allergies and trained on emergency allergy plans as needed
Work cooperatively with the Center Based Family Specialist to ensure documentation of whether the infant/toddler is up to date on the EPSDT schedule of well child visits and screenings is received within 90 days of enrollment
Work cooperatively with the Center Based Family Specialist to assist families in obtaining a medical/dental home and accessing health care and follow up treatment as needed
Planning for Developmentally Appropriate Child Outcomes
Implements agency approved curriculum that includes knowledge and skills in the Head Start Child Development and Early Learning Framework's five essential domains: language and literacy development, cognition and general knowledge, approaches to learning, physical well-being and motor development, and social emotional development
Implements a developmentally appropriate curriculum that reflects observations and assessments of individual children and goals jointly developed with parents
Works collaboratively with the Center Based Family Specialist to complete developmental, sensory, and behavioral screening within 45 days of a child's enrollment and Works cooperatively with the Center Based Family Specialist to a
Participates in the IFSP process for referred children
Completes a weekly lesson plan; posts on the parent bulletin board and includes parent input
Uses relationships with children to facilitate learning
Plans a daily schedule which allows for individualization in meeting infants and toddlers needs
Plans curriculum yet maintains flexibility in planned activities to follow and respond to children's interests
Social Emotional Development
Develop positive, supportive relationships with infants/toddlers which are reinforced throughout the daily schedule and routines
Develop trust and emotional security so that each child can explore the environment according to his or her developmental level
Promote an environment which encourages the development of self-awareness, autonomy, and self-expression
Promotes a positive feeding relationship by ensuring infants are held while being bottle fed
Engages and communicates constructively with individual children during activities and routines; takes every opportunity to positively extend children's thinking and potential for learning
Acknowledges feelings with sensitivity and demonstrates appropriate expression of emotions
Works cooperatively with agency mental health consultants to support the social emotional development of all children including those with challenging behavior
Adheres to the agency's Child Guidance Policy
Speaks with children in a friendly, positive manner
Positive and Productive Relationships with Families
Demonstrate through role modeling good communication skills and staff / parent interactions
Provide a welcome and supportive environment for parents and information on their child's daily experiences and development
Respects parents as the child's primary teacher; responds to parent situations, comments, and concerns with sensitivity, interest, and respect
Shares in planning and facilitating Parent Advisory Committee and Family Fun Night
Conducts required parent conferences during the year
Informs parents of illness or injury as soon as possible in accordance with agency policies and procedures
Gathers parent input in lesson planning
Emphasizes strengths in children and families
Works collaboratively with the Center Based Family Specialist to support the development of a Family Partnership Agreement
Maintains confidentiality
Program Management
Comply with the agency policies, procedures and regulations and assure compliance of subordinate staff
Participate in ongoing recruitment and community outreach activities
Maintain children's site files in accordance with licensing standards
Access and run reports in Child Plus as needed to review enrollment, family service, and health status information
Attends staff meetings, required trainings, and other agency events as required
Successfully work with and supervise staff assigned to the classroom
Participate in site staff meetings, and attend all meetings and trainings as assigned; additional 25 hours of training may not necessarily be during work hours
Maintain professional competence, knowledge, and skills necessary for the satisfactory performance of all assigned responsibilities
Represent the agency and the center in a professional and positive manner with the families and within the community
Provide assistance to and perform additional job related duties as assigned by supervisor
Requirements:

Minimum educational requirement of an Associate's degree in Early Childhood Education or a Bachelor's degree in Early Childhood Education or in a related field that includes 18 credits in Early Childhood Education / Development.  Coursework specific to Infant and Toddler Development is required.
Ability to apply Early Childhood Development theory in daily classroom activities, and adapt to the individuals needs of children
Bilingual, particularly Spanish and / or Hmong is desirable
Successfully pass the Caregiver Background Check
Possess the ability to supervise young children ages 0 to 3 and assure their safety
Excellent communication skills, especially good listening skills
Successfully pass a physical examination that verifies the employee is free from communicable diseases and is physically able to perform required job responsibilities
Experience working with low-income, multicultural environments is a plus
Must be at least 21 years of age
Have a valid Wisconsin Driver's License, motor vehicle and adequate liability insurance as required by agency policy and state liability regulations
Complete 25 hours of continuing education each year
Secure registry certificate within 90 days of employment
Instructions:
Interested Candidate, please submit cover letter, resume and salary requirements to:
Dane County Parent Council
2096 Red Arrow Trail
Madison, WI 53711
FAX (608) 275-6756
www.dcpcinc.org
hrmgr@dcpcinc.org
Attn: Human Resources EEO/AA
Contact: For additional information, please contact Shaun Thomson at (608)270-3415; smthomson@dcpcinc.org
Benefits: We offer great benefits including health (agency pays 75%), dental (agency pays 50%), vision and flexible spending accounts, company paid life insurance and LTD, vacation, sick, and holiday time as well as many paid training opportunities.