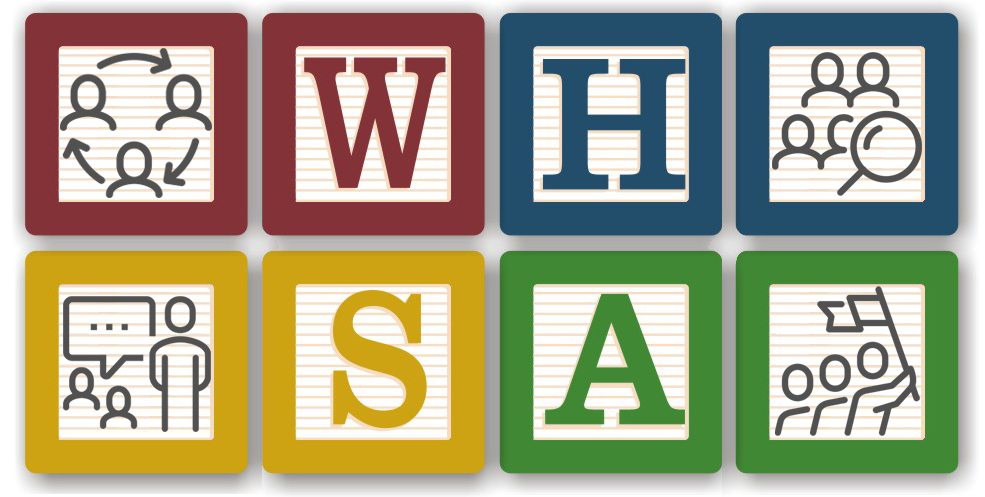 WHSA Management Matters



Managers, supervisors and team leaders of all levels, join us as a team or solo, for two and a half days of virtual management training from Wipfli, Rebecca Schueller Training & Consulting, Julie Nicholson (Co-Founder/Co-Director of the Center for Equity in Early Childhood Education), and NHSA senior advisor (Former Deputy Director of the Office of Head Start), Ann Linehan.  Our agenda includes a mix of concrete skills and guidance on tasks that are required by the Office of Head Start, and softer skills related to relationships and managing the emotional side of our work.  We are encouraging folks to join with your management team, but you're welcome to have whatever team composition works best for your program.
---
Event Details:
When: November 28-30, 2023
Where: Virtual/Zoom
Event Fees: $1,500 – Full Program Admission!
Who Should Attend: Managers, supervisors and team leaders of all levels!
Questions: Contact Brian at Brians@whsaonline.org or Jennie at Jenniem@whsaonline.org.
---
Tentative Schedule:
Tuesday, Nov. 28: 
Recruiting Great People –  WIPFLi 
8:30-10:00amCST (90 minutes)
If you need to connect who you want to hire to meeting your mission, this is the session for you. Together we will explore the full strategies in the recruiting process. Identify how the job descriptions from the past need to change for the future. We will talk through the hiring process. We will explore future advertising trends for job openings. Let's discuss connecting applicants with organizational culture and results. Explore the interview process and where we bring in our personal bias to the process – even when we do not mean to.
Managing Ourselves to Manage Conflict- Rebecca Schueller Training & Consulting
10:30-12:00pmCST (90 minutes)
Too often, workplace conflict saps morale, diverts energy, and causes staff to leave. And, it prevents organizations from effectively using diverse opinions and ideas that are critical to effective problem-solving and mission impact. Often it is our approach to difficult conversations and our inability to "manage ourselves" that creates tension during difficult conversations. Learn how to maintain strong working relationships during difficult conversations. Join your colleagues to learn and discuss healthy practices that support effective communication.
Supervisory Practices to Support Staff Well-Being – Rebecca Schueller Training & Consulting
1:00-2:30pmCST (180 minutes with a half hour break)
As work life and our world face continuing change and uncertainty, supervisory and leadership skills can significantly improve the quality of life for you and your staff. If you're hoping to re-inspire your supervisory practices, gain new ideas, learn from your colleagues in the field, and recharge your confidence in yourself, this workshop is for you. Learn your supervisory super power and support staff well-being, reduce anxiety, and increase the sense that work is manageable. Understand the essential practices required to develop strong working relationships so that performance improvement feedback can be received and discussed openly with direct reports…rather than just dreaded.
Micromanagement and Managing Former Peers – Rebecca Schueller Training & Consulting
3:00-4:30pmCST (90 minutes)
For new and current supervisors, Managing Former Peers & Micromanagement is a session with a dual focus on two issues that often greatly impact the quality of life for supervisors.  Come discuss the key concerns in Managing Former Peers and think through Micromanagement and when it's appropriate and when it's time to loosen the reigns.  Address these topics to improve the quality of your relationships with direct reports to increase your ability to handle your supervisory role with dignity, professionalism, and respect.
Wednesday, Nov. 29: 
Keeping Great People –  WIPFLi
8:30-10:00amCST (90 minutes)
Hiring takes time and resources. It is easier to keep those who we have hired, than to bring in new team members. But what does it take to do that effectively? During this power packed session we will dialog through organizational culture changes. From coaching strategies that work to thinking about updating our internal processes and procedures – it all connect to engagement. Together we will share best practices and thoughts to take us from what we have always done to what we need to do to keep great people.
Monitoring Protocol–  WIPFLi
10:30-12:00pmCST (90 minutes)
Each year, the Office of Head Start makes changes in the Head Start Monitoring Protocol AMS 2.0. This session will address what's different from past years and how the Head Start Act, Head Start Program Performance Standards and Uniform Guidance are addressed. We will take a high level look at the Aligned Monitoring System 2.0 Focus Area 1 and Focus Area 2 expectations and opportunities.
Avoiding Burnout for Managers – Julie Nicholson
1:00-3:00pmCST(120 minutes with a half hour break)
In this engaging session, Dr. Nicholson will present the most recent research identifying the main causes of workforce burnout and toxic stress in the workplace. Emphasizing Head Start and early learning programs, she will introduce a suite of strategies that participants can use to reduce stress and cultivate supportive and compassionate environments for administrators, staff, teachers and children. She will provide real-world stories, illustrating how these strategies are being implemented in diverse educational settings across the U.S. Attendees will have opportunities to actively participate throughout the session and will leave with tangible strategies they can implement in their programs right away.
Thursday, Nov. 30: 
WIPFLi Open Q&A
8:30-10:00amCST (90 minutes)
Bring any and all of your questions!
Accelerated Onboarding–  WIPFLi
10:30-12:00pmCST (90 minutes)
Once we get people hired, we will explore best practices in welcoming them into our culture. We want to ensure that whether an employee is with us for a year or a career we get the best they have to offer. That starts with getting them on boarded quickly and allowing them to make impact quickly. Join this session for practical take-a-ways.
Management Insights and Working with OHS from Former Deputy Director, Ann Linehan
1:00-2:30pmCST (90 minutes)
More information coming soon!
*Sessions at this event will not be recorded. 
---
Meet Your Presenters: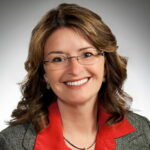 Tammy Jelinek is a Principal at WIPFLi with over 25 years of experience working in and with federally funded nonprofit organizations and for-profit businesses. She engages with leadership teams to strategically align their goals to grow, expand, and meet their outcomes.
Tammy is a nationally recognized trainer in the areas of Head Start/Early Head Start, Community Services Block Grant, and Uniform Guidance regulations, employee engagement, organizational development and culture, talent management, leadership, action planning, and client service.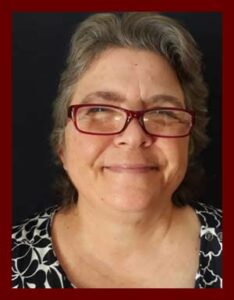 Rebecca Schueller has 30+ years of experience working with national, urban, and rural nonprofits, Native Nations, local and state government, community groups, schools, and small businesses. In addition to three decades of professional management and leadership experience with nonprofits, Becky also served multiple community agencies in Chicago and Northwest Minnesota in Board, committee, consultant and training roles. She served as the primary staff member and resource development lead at three organizations for more than 25 years.
Julie Nicholson, Ph.D. has been a Professor of Practice in the School of Education at Mills College for 17 years and the Co-Founder/Co-Director of the Center for Equity in Early Childhood Education. Nicholson conducts community-engaged scholarship and her teaching, research and publications emphasize issues of social justice and equity in early childhood. She has published widely in peer reviewed journals and is the lead author/co-author of 13 books.
Nicholson regularly provides professional development and coaching to individuals, agencies, schools/districts and state leadership teams across the U.S. She has many years of experience participating in early childhood policy committees, serving on non-profit Boards and collaborating with global partners on a wide range of policy, research and practice-focused projects dedicated to improving equity for young children, their families and the workforce serving them. She taught young children for ten years in preschool and public kindergarten classrooms.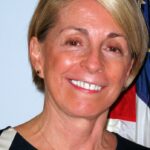 Ann Linehan, Senior Advisor, NHSA recently retired from her position as the Deputy Director of Office of Head Start (OHS). Ann served as Deputy Director since 2011 and prior to the Deputy position, she held senior management positions in OHS for 15 years overseeing Program Development, Quality Assurance and Program Operations. Ann's leadership has been instrumental to improving program performance and increasing federal and local accountability. Ann began her federal career in 1992 in Region I as the Head Start Regional Program Manager responsible for Head Start programs in New England. Before joining the federal government, she was the Executive Director of a non-profit agency for nearly a decade that provided Head Start and Child Care services in eight communities in Massachusetts. Ann began her career as a special needs teacher for medically fragile children. She holds a BS in Sociology and Psychology and a Masters in Education from Boston State.
Event Supported By: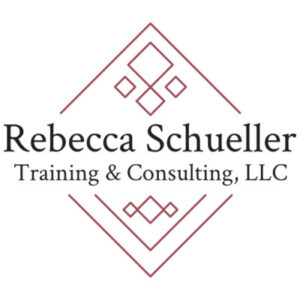 ---