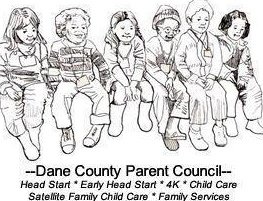 Location: Region V – Wisconsin
Summary:
The Education Services Coach will provide teaching staff with individualized coaching to enhance the quality of early childhood educational services and support teachers' ongoing professional development. The Education Services Coach will ensure complete implementation of developmentally appropriate classroom curriculum and child development related Head Start Program Performance Standards. The Education Services Coach will assist the Professional Development/Coaching Specialist with aggregating and analyzing multiple sources of data to develop individual and program wide professional development activities, which support the agency's school readiness goals.
Job Duties:
Support agency compliance with Head Start Program Performance Standards, Wisconsin Child Care Licensing, and Child Care Accreditation standards
Conduct formal, ongoing assessments of classroom environments using CLASS, ECERS, TPOT to monitor and support classroom quality
Utilize child outcomes and CLASS data to support teachers in developing appropriate teaching techniques, environments and staff interactions with children by: providing resources, modeling, responding to specific training requests from staff, assisting with orientation of new staff, and using an evidence based coaching model to provide individualized feedback
Provide individualized coaching with teachers to analyze individual and classroom child outcomes data that supports the attainment of the agency's school readiness goals
Utilize CLASS as a professional development tool to provide teacher's with individualized feedback on performance and develop targeted professional development opportunities
Assure that needed resources, materials and technical assistance are available to assist educational staff in the provision of high quality services
Assist Professional Development/Coaching Specialist with analyzing and aggregating multiple sources of data (i.e. ECERS/ITERS, TPOT/TPITOS, CLASS, accreditation reviews, GOLD) to identify professional development needs and ensure progress toward the agency's school readiness goals
Review teacher lesson plans to ensure that strategies for planned outcomes are appropriate
Assure the implementation of a developmentally appropriate classroom and bus curriculum that will enhance the growth and development of enrolled children, contribute to the development of social competence, and provide an environment rich in creative experiences
Coordinate the implementation of the agency curriculum and assessment methods with assigned classrooms
Provide input to the agency's School Readiness and Pyramid Model Leadership teams as requested
Provide the Professional Development/Coaching Specialist and Child Development and Education Services Director with ongoing feedback on implementation of the coaching model and identified professional development needs
Provide input to the 0-5 Director in developing an annual training and technical assistance plan as requested
Supervise teachers, assuring their compliance with agency policies, program requirements, and job responsibilities
Assure the coordination and integration of child development operations with other agency departments/components
Assist with coordination of staff training for children with special needs
Maintain the professional competence, knowledge and skills necessary for the satisfactory performance of all assigned responsibilities
Advocate for needed services for children with agency programs, the early childhood community and the community at large
Obtain and maintain CLASS reliability and serve as CLASS observer as needed
Attend all meetings and trainings as require
Requirements:
Bachelor's degree in Early Childhood Education required.
CLASS reliability certification is preferred. Ability to obtain CLASS reliability certification within six months is required.
DPI certification in ECE or ECEEN or ability to become DPI certified is required
Knowledge of Head Start Performance Standards, Agency Curriculum, Early Childhood teaching competencies and curricula, and family support practices strongly preferred
Knowledge of and experience with preschool/child development programming
Experience in supervision, staff training and development
Excellent interpersonal skills
Experience with low-income and families of diverse cultures
Cultural sensitivity
Successfully pass Caregiver Background Check prior to employment
Successfully pass a physical examination upon hiring and every 4 years thereafter that verifies the employee is free from communicable diseases and is physically able to perform require job responsibilities
Successfully complete a TB test upon hiring and every 2 years thereafter
Must have a valid Wisconsin's Driver's License, motor vehicle and adequate liability insurance as required by agency policy and state liability regulations
Must secure Registry certificate within 90 days of employment
Instructions:
Interested Candidate, please submit cover letter, resume and salary requirements to:
Dane County Parent Council
2096 Red Arrow Trail
Madison, WI 53711
FAX (608) 275-6756
www.dcpcinc.org
hrmgr@dcpcinc.org
Attn: Human Resources EEO/AA
Contact: For additional information, please contact Shaun Thomson at (608)270-3415; smthomson@dcpcinc.org
Benefits: We offer great benefits including health (agency pays 75%), dental (agency pays 50%), vision and flexible spending accounts, company paid life insurance and LTD, vacation, sick, and holiday time as well as many paid training opportunities.