2018 WHSA Spring Quarterly and Early Learning Advocacy-Day at the Capitol
April 17, 2018

-

April 19, 2018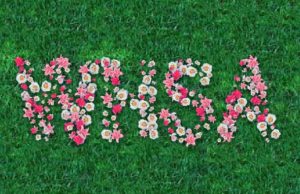 Mark your calendars and reserve your rooms April 17-19th for the WHSA Spring Quarterly and Early Learning Advocacy-Day at the Capital and in Madison at the Best Western Premier Park Hotel. Room Rates are guaranteed through April 3rd.
See Agenda Here – Register Here.
Highlights:
Tuesday April 17th:
1:30-3:30 Keynote: "Inequality in educational opportunity and supporting equity for Young Children: Data that tells a Head Start Story"
Presented by Ken Taylor, Executive Director of Kids Forward, Inc. & Barb Tengesdal Executive Director of Wisconsin Head Start Association
Did you miss the Preserving Early Childhood Conference last month? If so, you will definitely want to catch this presentation. Ken Taylor will kick off this session by presenting data on the extent of inequality in opportunities and resources among children in Wisconsin. In his presentation Taylor highlights data on a wide array of indicators, including measures of economic security, education, health, family and community status. Barb Tengesdal will present the summary of current Wisconsin Head Start Data. A time for Q&A will be provided.
9:00-1:30 Board Meeting
4:00-5:00 Strategic Planning Workgroup and Appetizers
5:30-7:00 Conference Steering Committee
Wednesday April 18th: "Early Learning Advocacy – Day at the Capitol":
9:15-11:00 Keynote Address: "Why now is the time…Advocacy efforts that build relationships"
Presented by Vicky Selkowe, Instructor with the Wisconsin Women's Network Policy Institute.
Back by popular demand, Vicky Selkowe will present an inspirational keynote address on advocacy and the next steps to take building relationships with legislators. This will be followed by WHSA President Tim Nolan preparing you for your visit to the Capitol.
11:00-3:30 Capitol Visits!
An early buffet luncheon and great WHSA gifts are included with the fee of $20. This special event is open to all Head Start programs (bring on the parents!), community partners, and anyone involved in the work of sharing a message around early learning. Special pricing for groups of 5- or more with $100 maximum fee for your group. Registration is open! Start contacting your legislators and see this flyer for details.
8:30-4:00 Communities of Practice: "Data and Outcomes Part 3– Integrated Data System to Support School Readiness for All Children."
Presented by Ann Steffen and Lillian Mallison with STGi, this is the final event for this ongoing group and will have 6 hours of training on Wednesday April 18th.
Thursday April 19th
7:30: Breakfast buffet. 
8:30-11:30 Affiliate Work: Director, Staff and Parent Affiliates will be holding their networking meetings. Scholarships will be read, planning speakers/topics. Representative from DPI will be attending the Director Affiliate meeting.
Topical Workshop: "Anti-Bias Goals- Why They are Important in Head Start Work"
Presenters Jeanette Paulson from WECA will be exploring how ECE programs support children's sense of self and their connections to others. Describing how adults talk with children about identity, diversity and fairness, and what happens when they don't, will make this workshop especially helpful to staff and parents. A limited number of "Anti-Bias Education for Young Children and Ourselves" books will be given out.
Courage to Explore Exhibit: Visit this powerful display of books, toys and resources that can lead classrooms to more inclusive practices.
Don't forget your basket donation for the Parent Affiliate Scholarship Raffle!
---
When:
April 17 -19, 2018

Where:
The Best Western Park Hotel
608-285-8000
Reserve by April 02, 2018.
$139 single/double;  $149 Deluxe; $179 3+ Beds

Cost:
$95 per person for the Spring Quarterly (includes lunch on Tuesday)
$20 per person or $100 groups of 10 or more for "A Day at the Capitol" advocacy seminar and legislative visits (includes breakfast on keynote on Wednesday).
Registration link Here
The 2019 Annual Conference (featuring Becky Bailey) Theme Contest! – Submit your theme ideas and win a $50 Kwik Trip Card!  All ideas are good ones! Submit as many as you want!  Email WHSAassist@whsaonline.org with "Theme Contest" as the subject. The deadline to submit your ideas is April 16, 3018.