---
Held in Pewaukee at The Ingleside Hotel on January 14-16, 2020, the Winter Quarterly will include WHSA Affiliate elections, face-to-face meetings for multiple Communities of Practice, a Culture of Safety & Staff Wellness trainings, and a very special keynote!
---
KEYNOTE: "Early Brain and Child Development"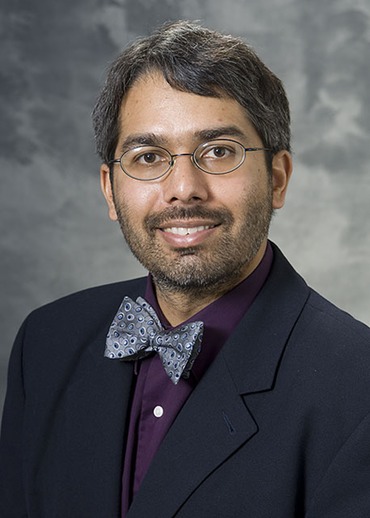 WHSA is proud to present Dr. Dipesh Navasaria, MPH, MSLIS, MD
Presentation Title: "Early Brain & Child Development"
Dr Dipesh Navsaria is one of the most sought-after presenters in the state of Wisconsin. He is a pediatrician working in the public interest. He blends the roles of physician, occasional children's librarian, educator, public health professional and child health advocate.  With graduate degrees in public health, children's librarianship, physician assistant studies, and medicine, he brings a unique combination of interests and experience together. Click HERE to learn more about Dr. Navasaria!
---
Special Training Being Offered:
"Culture of Safety"
Every child has the right to be safe! In Head Start/Early Head Start programs, all managers, staff, and families embrace the belief that children have the right to be safe by creating a culture of safety. They provide an environment that encourages people to speak up about safety concerns, makes it safe to talk about mistakes and errors, and encourages learning from these events. Join us for this 6 hour training presented by STG International on how to cultivate and develop your own Culture of Safety!
Training Overview: 
Part 1: Introduction to a Culture of Safety (Wednesday, Jan. 15th 1:00-4:00pm)
During this session participants will:
Define and identify characteristics of a culture of safety.
Understand how a culture of safety prevents injuries and promotes child well being.
Describe the ten actions for a culture of safety.
Part 2: Implementing a Culture of Safety (Thursday, Jan. 16th 8:30-11:30am)
During this session, participants will:
Discuss strategies to establish, train, implement, and enforce a culture of safety
Learn two ways to solve safety problems using root cause analysis
Discuss how management systems strengthen and support a culture of safety  Explore the role of program leadership in establishing and enhancing a culture of safety
Presenters: 
Heather Locklear is an Early Childhood Specialist for the TTA Network in the state of Michigan. She has been fulfilling her life's purpose working in Head Start for ten years. Prior to her current role, she held multiple roles at a grantee including, education manager, EHS teacher, HS teacher. She is currently pursuing her Doctorate in Educational Leadership, and is looking forward to utilizing her experiences and education to continue to support Head Start programs.
Violet Owens is a Grantee Specialist for STGi Region V Head Start programs. She holds a Bachelor of Art in Sociology and a Master of Business Administration. Her career in early childhood and human services began in the mid 1980's. Ms. Owens has worked in several leadership capacities in Head Start as: a Head Start Program Director, Director Consultant, TTA Specialist, Independent Consultant and Consultant Reviewer. She has an extensive background in developing and implementing management systems as well as plans for continuous program improvement. Her comprehensive understanding of child development programs and her ability to work with staff has proven to be the essential ingredient to building highly effective teams, strong networks with community leaders, cost control, and quality programs.
Lee Ann Murphy is a Grantee Specialist and has worked for Head Start since 1995. Born and raised in Wisconsin, she remains a Packer fan although she now lives in Viking country.
"Spinning Your Wellness Wheel"
Wellness is a lifelong journey, an active process of making daily choices and commitments to better health & well-being. Join us for this very special training presented by wellness guru, Geralynne Berg of Indianhead Youth Development & Prevention Services to gain an understanding of the 6 dimensions of the wellness wheel, how the wellness wheel is reflected in our day-to-day lives, inspirational insights on goal setting in relation to your wellness wheel!
Come learn the importance of addressing and balancing all six dimensions of wellness in our individual lives in order to build a holistic sense of wellness and fulfillment!
---
Communities of Practice meeting this quarterly:
Leadership Development – facilitated by Yolanda Winfrey & Monica Brooks:
According to Brene Brown, a leader is "anyone who takes responsibility for finding the potential in people and processes and has the courage to develop that potential."  The Leadership CoP is designed to support both the Parent and Staff Affiliate Members.  In the Leadership CoP, members will engage in discussions and activities around defining leadership, building courage, and identifying and addressing issues or risks which leads to continuous improvement in their everyday practice.
Participants at this meeting will learn how to utilize the skills they learned in Fall to be proactive in building their "leadership toolbox." Attendees will continue their discussion of leadership styles; learning how combat their own to best work with the style of others, getting the most out them, and using styles while participating in team projects.
Didn't attend the Leadership Community of Practice at the Fall Quarterly? No problem! Just email Yolanda at aywinfrey@aol.com. She would be happy to give you a quick run-down of the information that has already been covered so that you are fully prepared for the winter meeting
Education Managers & Specialists – facilitated by Becky Evan & Tracy Dowling, CESA 11
Join Education Managers & Specialists from around the state to share ideas, questions, and to participate in this networking event. One goal for this meeting will be to elect a facilitator for the 2020 training season. If you would like to submit a topic/question to be added to the meeting agenda, nominate an individual to be the next group facilitator, or if you have any questions at all about this event, please contact Brian at whsaassist@whsaonline.org with "Winter Education Managers" in the email subject-line.
---
When
January 14 – 16, 2020
Where
The Ingleside Hotel
2810 Golf Rd
Pewaukee, WI 53072
Room rate is guaranteed until December 14th at $90 single/ $100 double. Call 1-262-547-0201 and tell the agent you are booking under the WHSA Winter Quarterly.
Registration
Winter Quarterly Registration is available with a fee of $95 per person.
Click Here to Register Now!
Agenda
 – This Agenda is Tentative and Subject to Change –
---