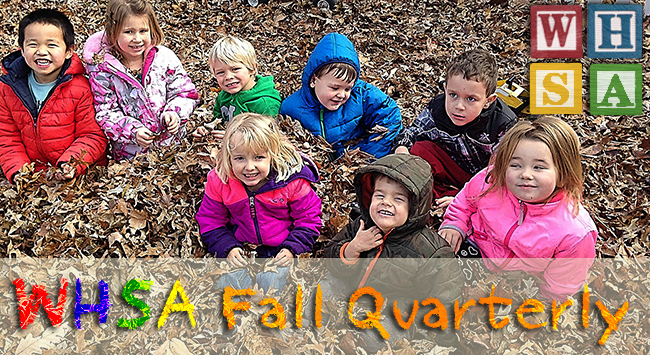 The Fall Quarterly meeting, Scholarship awards banquet, and WHSA Communities of Practice all in one spot! Online Registration is open and includes meals, snacks and all training, CoP and Affiliate meetings. The room block at The Tundra Lodge and Convention Center is available until September 20th. WHSA is excited to continue our collaboration with WIPFLi by bringing Tammy Jelinek, Partner with the organization, to share the keynote address on Time Management and assist in answering questions during the ERSEA Community of Practice on Wednesday. Also on Wendesday, at lunch we celebrate our scholarship award winners and their families during the 33rd Annual WHSA Awards Banquet!
---
---
Where:
Tundra Lodge Resort & Conference Center
865 Lombardi Ave
Green Bay, WI  54304
When:
October 22-24, 2019
Cost:
$95 includes lunch, breakfast, and snacks.
Who Should Attend:
Members of ERSEA, EHS/Home Visiting, Coaches, & Leadership Communities of Practice. Directors, Staff and Parent Affiliate reps, Scholarship award winners, Conference Steering Committee.
Hotel/Room Block:
Room rate $82 single, $92 double, etc.
Room Block Deadline: September 20, 2019
1-877-TUNDRAL or 1-877-886-3725
http://www.tundralodge.com/
---
Meet our Keynote:
Partner at WIPFLi LLP, Tammy Jelinek has spent the majority of her career working in and with grant-funded and fee-for-services nonprofit organizations. She engages with leadership teams to strategically align their goals to grow, expand, and meet their mission. Tammy has provided training nationally in the areas of OMB's Uniform Guidance, Head Start/Early Head Start regulations, organizational development, organizational culture, human resources, leadership, and management. With her understanding of federal laws and regulations, she has assisted with growth, development, and consulting in both the private and public arenas. In helping clients make changes to impact their communities, Tammy has engaged in organizational development and culture initiatives, process design and implementation, financial analysis, and change management (including coaching). In addition, she offered her Head Start/Early Head Start knowledge to Wipfli's Model Human Resources Policies and Procedures Manual.
We are happy to announce that Tammy will be hanging around after the Keynote to assist with and support the ERSEA Community of practice!
---
Communities of Practice:
Professional Development and networking that offers a richer experience of camaraderie with coworkers. Participants will examine multiple perspectives on ideas and practices, engage in deeper peer learning and shared enjoyment of work over time with trained facilitators leading workshops & discussions.
For the past several years, PLDWG has been working to reshape how we deliver professional development through the Association.  Our Strategic Plan Focus 2020, identified a need to implement and maintain meaningful leadership development opportunities for our members. To this end, a Communities of Practice approach will be used to offer focused multi-phased training opportunties which build on previous learning to encourage scaffolding as opposed to a "shot in the arm" workshop approach to training and development.  Each Community of Practice meeting/training will incorporate reflective discussions including progress, updates and lessons gathered from the learning community.  Therefore, we strongly encourage you to send a consistent person/ team to each meeting.
The WHSA Fall Quarterly will mark the beginning of WHSA's second CoP season. ERSEA, Leadership, Coaches and EHS/Home Visiting will be meeting in-person during this event. Please see below for a short description of these groups.
Leadership – Facilitated by Yolanda Winfrey & Monica Brooks: According to Brene Brown, a leader is "anyone who takes responsibility for finding the potential in people and processes and has the courage to develop that potential."  The Leadership CoP is designed to support both the Parent and Staff Affiliate Members.  In the Leadership CoP, members will engage in discussions and activities around defining leadership, building courage, and identifying and addressing issues or risks which leads to continuous improvement in their everyday practice.
Early Head Start & Home Visiting – Facilitated by Lillian Mallinson, Bonnie Phernetton & Wendy Schwalbe: The EHS and home visitor CoP will be joining together to develop a stronger focus on the sharing of knowledge and best practices that the two groups have in common. The overarching goal will be to develop a shared voiced as home visitors to cultivate healthy family well-being.  Ongoing interactions between members will occur face-to-face, through formal meetings or more casual interactions and conversations between people via online through email, web forums, and video networking. This EHS Home Visitor CoP will be brought together through specific goals defined by the group during our first in-person meeting and this will inform what activities and technologies are appropriate for the group.
Coaching – Facilitated by Brenda Hall and Ann Steffen: The Practice Based Coaching (PBC) Community of Practice (CoP) is an opportunity for coaches from around the state to come together as a coaching community to share successes and challenges in implementing the PBC model and to exchange resources and make connections with fellow peers.
ERSEA – Facilitated by Rachel Smola, Karen Zdroik & Joan Keeler-Pellman: The ERSEA WHSA Community of Practice assists Head Start Staff by answering questions regarding how programs determine eligibility, enroll children and track attendance. The CoP facilitators are requesting that each group attendee bring as many of the following as they can to the Fall Quarterly meeting: a list of ERSEA questions, copies of their programs applications or pertinent forms to share, program policy and procedures for ERSEA.
---
2019 WHSA Awards Banquet:
Wednesday, October 23rd will be highlighted by WHSA's annual Scholarship Awards Banquet. Join us to honor this year's scholarship winners and their families at 11:30 AM. The banquet will include lunch, the staff affiliate raffle, and presentation of the 2019 WHSA Scholarships.
---
Tentative Event Agenda:
---
---
A special thanks to this year's Fall Quarterly event sponsor:

---