---

Registration has closed for this event.
---
When
May 15-16, 2019
(8:30 am to 4:30 pm)
Where
Wisconsin Head Start Association Training Room
5250 E. Terrace Dr. Suite 112
Madison, WI  53718
Background
The Classroom Assessment Scoring System (CLASSTM) is an observational tool that provides a common lens and language focused on what matters—the classroom interactions that boost student learning. Data from CLASSTM observations are used to support teachers' unique professional development needs, set school­-wide goals, and shape system­wide reform at the local, state, and national levels.
Who should attend?
Program directors, education managers/coordinators, mentors/coaches, or anyone else who will conduct CLASS observations in Head Start Classrooms. All participants commit to completing the CLASS Reliability test within six weeks following the conclusion of the training.
Training Format
The Class Observation Training is a two­ day training that helps you build an in depth understanding of the CLASSTM observation tool and explains how to use the tool to accurately observe and code classrooms. Explicit instruction and guided practice using authentic classroom videos helps to prepare for the CLASSTM reliability test that follows this training.
Cost
$350 per person payable to Wisconsin Head Start Association which includes:
CLASS Observation Participant Package
CLASS Observation Training Participant Guide
CLASS Manual Score Sheet
CLASS Master Code Justifications
MyCLASS account
Subscription to the CLASS Video Library
Pre­training video
Reliability test (8 weeks of access)
Reliability performance report
Year-long CLASS Observation Certification (contingent on passing the reliability test)
CLASS Observer certification card (contingent on passing the reliability test)
Teachstone support
*The price increase from past CLASS events has been applied due to the rising cost of Teachstone materials, rates and access which took effect in October, 2018.
Trainer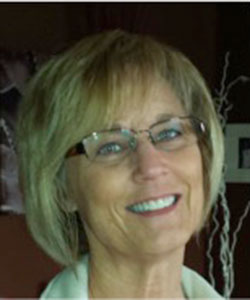 Ann Steffen has held a variety of positions in the field of Early Childhood Education for over 25 years. These include experiences from classroom work with toddlers, to early childhood administration, home visiting as a Birth to Three Service Coordinator and coordination of education services in Head Start. Ann holds a masters degree in Early Childhood: Exceptional Education Needs and is currently employed with STG International as an Early Childhood Education Specialist providing Training and Technical Assistance to Head Start Grantees in Wisconsin.
Hotel Room Block
Due to the low maximum number of participants included in this training, no room block is available. However, to assist you in lodging, below is a list of the three closest Hotels to the venue that allow state rate:
Holiday Inn Express
5109 W Terrace Dr
Madison WI 53718
Phone: (608) 249-4220
La Quinta Inn & Suites
5217 E Terrace Dr.
Madison, WI 53718
(608) 245-0123
Cambria Hotel Madison East
5045 Eastpark Blvd
Madison, WI 53718
(608) 241-7070
Deadline to Register:
April 30, 2019
Cancellation Deadline:
May 7, 2019
---
Registration has closed for this event.
---
Questions
Contact Brian at whsaassist@whsaonline.org or Wendy Bowe at wbowe@etas.stginternational.com.
---