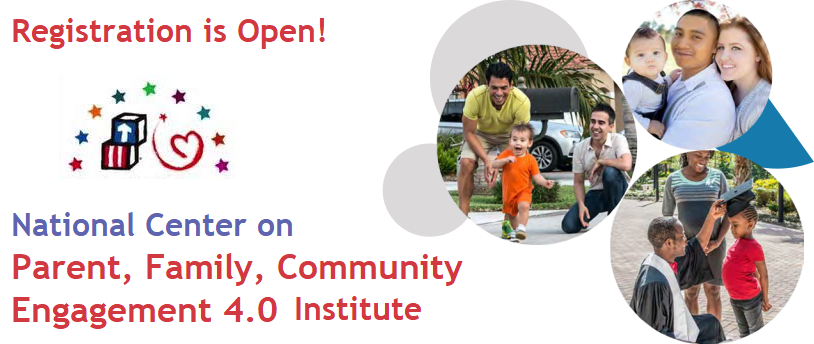 ---
---
WHAT:
We are pleased to invite you to the PFCE Leaders Institute, presented by the National Center on Parent, Family and Community Engagement and sponsored by the Region V Office of Head Start and the Training and Technical Assistance Network. This training event will gather Head Start and Early Head Start staff from two states – Wisconsin & Minnesota.
WHERE:
The Lismore Hotel Eau Claire – a DoubleTree by Hilton
333 Gibson St.
Eau Claire, WI 54701
WHEN:
March 19-21, 2019
WHO SHOULD ATTEND?
Each program is asked to register two persons as a team. The first individual should be either the HS/EHS Director or PFCE Manager and the second individual should be either the PFCE Manager or a Family Service Worker. Please include the name of the grantee and your state on the registration. A third participant can be placed on a wait-list.
WAIT-LISTED PARTICIPANTS
If you would like to add a participant to the wait-list, please email said participants name, job title, program and state of employment to Brian at whsaassist@whsaonline.org as soon as possible. The participant will be notified no later than two weeks prior to the event if they are able to move from the waiting-list to confirmation.
COST:
$225 per participant
Payable to Wisconsin Head Start Association
5250 E. Terrace Dr. Suite 112
Madison, WI  53718
Deadline to Register: March 5, 2019
TRAINING FORMAT:
CLICK HERE TO VIEW A TENTATIVE EVENT AGENDA!
HOTEL ROOM BLOCK:
A room block is available at the Lismore until 3/02/19. The room rate is $93.00 single/$119.00 double per night. Book by calling 715-835-8888. Please book your rooms under the "Wisconsin Head Start Association" room block.
QUESTIONS: 
Contact Brian at whsaassist@whsaonline.org or Wendy Bowe at wbowe@etas.stginternational.com.
---