September 14, 2018
9:00 – 12:00 pm
Hosted by Wisconsin Head Start Association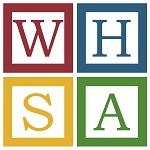 This training course will cover the aspects of children's vision screening, common vision problems found in children, current scientific protocol/best screening tools to use, and information on follow-up and financial assistance. Attendees will have hands-on practice with vision screening tools and will leave confident in their ability to provide a quality vision screening. Attendees will be certified through Prevent Blindness in Children's Vision Screening, valid for 3 years.
---
---
Location:
Wisconsin Head Start Association Training Room
5250 E. Terrace Dr.
Madison, WI 53718
Learning Objectives:
Participants will be able to:
Understand the importance of children's vision screening and early intervention
Recognize signs and symptoms of possible vision problems in children
Describe and conduct the minimum components of a children's vision screening for both Head Start and Early Head Start children
Interpret vision screening results
Provide easy to understand education and screening results to parents
Develop a follow-up plan to ensure families of referred children get to care
Understand and access community resources for children needing care
Successful completion of the 3 year Vision Screener Certification
Certification Included!
The 3-year Children's Vision Screener Certification denotes that recipients are qualified to perform evidence-based and age-appropriate vision screenings on both Early Head Start and Head Start Children. A Memorandum of Understanding between Prevent Blindness and the Office of Head Start denotes that all vision screening staff should receive Prevent Blindness certification.
Presenters
Shelby LaTona serves as a Community Health Manager at Prevent Blindness Wisconsin where she manages the Head Start, University Partnerships, and Early Childhood programs. Shelby has been with Prevent Blindness Wisconsin for 3 years and in that time has provided hundreds of vision screening trainings for thousands of vision screening partners throughout Wisconsin. With a degree in Health Science and Global/Comparative Public Health from Drake University, Shelby is passionate about finding sustainable solutions that ensure Wisconsin children have healthy vision to learn, play, and grow, both now and in the future.
Who Should Attend?
Health Advocates, Home Visitors, Health Directors, Family Advocates, Nurses, or any staff performing vision screening.
Cost:
$100 per participant
Drinks and snacks included.
Hotel Block Information:
Being that this is a half-day event, no hotel room block is being reserved. However, if a room is needed, below are a couple of hotel options that do allow state rates.
Holiday Inn at the American Center
5109 W Terrace Dr.Madison, WI 53718
Cambria Hotel
5045 Eastpark Blvd,
Madison, WI, US, 53718
Deadlines
Deadline to Register: Monday, September 3, 2018
---
---
If you have questions, contact Brian at WHSAassist@whsaonline.org.