About the Head Start Training & Technical Assistance System
Background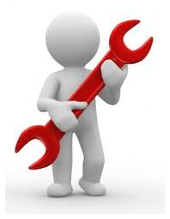 The Head Start Act of 2007 [Sec. 648] directs the Office of Head Start (OHS) to create a Training & Technical (T/TA) Assistance Office in each state/combination of states to:
"ensure that the needs of local Head Start agencies and programs relating to improving program quality and to program expansion are addressed to the maximum extent practicable;"
and "incorporate mechanisms to ensure responsiveness to local needs, including an ongoing procedure for obtaining input from the individuals and agencies carrying out Head Start programs."
In 2010, OHS redesigned the Head Start T/TA System to "better support program staff in their delivery of quality services to children and families."
The revamped System, implemented in fall 2010, includes 1) new contracts and priorities for State, ACF Regional State Consortium, and American Indian/Alaska Native or Migrant/Seasonal T/TA Centers, 2) six National Centers to provide grantees with consistent information from OHS across all service areas, 3) ten Centers of Excellence which will share information about their best practices, successful approaches and high-quality service models with early childhood programs, and 4) a pilot program for Early Learning Mentoring Coaches, and 5) continued direct funding to grantees.  An OHS Overview of the Redesigned Training and Technical Assistance System provides additional details about the System components.
The Head Start T/TA System

State, Regional Consortium, and American Indian/Alaska Native or Migrant/Seasonal TTA Centers
Purpose of the T/TA Centers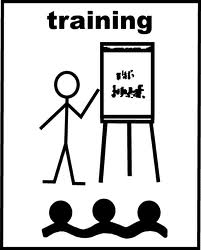 Each state, regional consortium, American Indian/Alaska Native, or Migrant/Seasonal T/TA Center is charged to provide grantees with "high-quality, sustained, and intensive training and technical assistance . . . to improve the capacity of local programs to deliver services that meet or exceed the standards" as described in the HS Act of 2007, including the following priority areas: school readiness, the training/career development needs of staff, and the correction of deficiencies.  The T/TA Centers will:
Provide direct technical assistance to grantees with deficiencies, areas of noncompliance, and risks.
Improve the school readiness of Head Start children.
Support the training and career development needs of Head Start staff.
Be involved in collaboration with governmental agencies and other early childhood providers.
Roles and Responsibilities of T/TA Staff
Each of these T/TA Centers has at least one Early Childhood Education Specialist to provide T/TA that "positively impacts the development and educational outcomes for children birth to five" and addresses both the school readiness and staff training/career development OHS priority areas.
Additionally, each ACF region (excluding regions 11 and 12 serving American Indian/Alaska Native or Migrant/Seasonal programs) has at least one Grantee Specialist.  The Grantee Specialist(s) address the third OHS priority area—deficiencies identified through its monitoring system—and, as appropriate, grantee noncompliance and risk management.
Finally, each region has one T/TA Coordinator/Grantee Specialist to work with the ACF Regional Office staff to coordinate the work of that region's T/TA Center(s).
All T/TA Center staff must have an established relationship with the early education community in the state in which they are providing services.
National Centers
As stated in the OHS Overview of the Redesigned T/TA System, the six National Centers "will function as a team that provides Head Start grantees with consistent information from OHS across all service areas,"  "communicate 'best practices'," and "provide content-rich, usable, and practical resources and information to grantees."  The National Centers are the:
National Center on Quality Teaching and Learning
National Center on Cultural and Linguistic Responsiveness
National Center on Program Management and Fiscal Operations
National Center on Parent, Family, and Community Engagement
National Center on Health, Oral Health, Mental Health, and Nutrition
The names of the awardees and a brief description of activities for four of the National Centers (those on: Quality Teaching and Learning, Cultural Linguistic and Responsiveness, Program Management and Fiscal Operations, and Parent, Family, and Community Engagement) are available on the HHS National Centers announcement.  The Early Head Start National Resource Center is housed at ZERO TO THREE: The National Center for Infants, Toddlers, and Families.
Centers for Excellence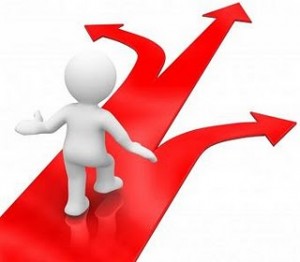 Funds appropriated in 2009 for the Centers of Excellence program established in the Head Start Act of 2007 have been granted to ten organizations across the country designated as Centers of Excellence in Early Childhood.  The centers were nominated by their state's Governor and individual center projects have been funded for up to five years.  All Centers of Excellence will disseminate best practices to Head Start, Early Head Start, and other early childhood programs.  The ten grantees' names, locations, and a brief description of their activities is included in the HHS Centers of Excellence in Early Childhood announcement.
Early Learning Mentor Coaches
The 17-month Early Learning Mentor Coaches pilot program awards grants to local Head Start & Early Head Start grantees to obtain Early Learning Resource Coaches to provide on-the-job guidance and T/TA to program teachers, home visitors, and family childcare providers in order to 1) improve the qualifications and training of teaching staff, 2) assist grantees to promote positive, sustained outcomes for children, and 3)  promote career development in Head Start program.
The Pilot program explores the core elements critical to successful implementation of  both traditional and non-traditional mentoring programs which will inform future T/TA to Head Start grantees across varied programming models.  The coaches work is guided by OHS and the National Centers and covers topics like: ongoing child assessment and its connection to teaching and learning, curriculum implementation, strategies for improving teacher child interactions, and effective strategies for working with culturally, linguistically, developmentally and age diverse groups of children.
Direct T/TA Funding to Head Start & Early Head Start Grantees
At least 50 percent of all T/TA dollars goes directly to grantees.  At their discretion, programs use this money to establish T/TA opportunities or purchases services and materials not available through the Head Start T/TA System components.   To maximize T/TA funds, programs work with community or national experts, institutions of higher learning, private consultants, and other individuals and organizations in order to make program improvements identified by each individual organization and in accordance with its T/TA plan.  These opportunities supplement the T/TA provided by the formal Head Start T/TA System elements.