Key Professional Development & Technical Assistance Resources
National
Of particular interest to current and potential Head Start staff is Section 648A if ths Act , "Staff Qualifications and Development." This section describes professional requirements (including degree requirements) for staff–teachers, teaching assistants, and education coordinators, the process for implementation, and alternative credentialing and degree requirements.
Early Childhood Learning & Knowledge Center (ECLKC) Professional Development Page

ECLKC, a service of the Office of Head Start, is the go-to source for information and resources for Head Start programs.  On ECKLC's professional development page, you'll find links to information on individual, organizational, and staff development by position.
Early Head Start National Resource Center (EHS NRC)

EHS NRC was created by the Office of Head Start to serve as a storehouse of early childhood expertise that promotes the building of new knowledge and the sharing of information.  The Center is operated by ZERO TO THREE, a national, nonprofit organization that informs, trains, and supports professionals, policymakers, and parents in their efforts to improve the lives of infants and toddlers.  EHS RC offers a variety of resources for new and expanding Early Head Start programs.
Center of the Social and Emotional Foundations for Early Learning (CSEFEL) Website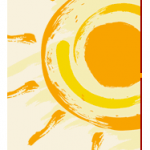 CSEFEL is a national resource center funded by the Office of Head Start and Child Care Bureau for disseminating research and evidence-based practices to early childhood programs across the country.  It is focused on promoting the social emotional development and school readiness of young children birth to age 5.  The site includes a wealth of resources for parents and practitioners.
Child Care Technical Assistance Network (CCTAN)
The Administration for Children and Families (ACF) Office of Child Care's Child Care Technical Assistance Network (CCTAN) provides training and technical assistance to States, Territories, Tribes, and local communities.  On the CCTAN webpage you'll find links to CCTAN partners and providers like the National Infant & Toddler Child Care Initiative (NITCCI) and the Tribal Child Care Technical Assistance Center (TriTAC).
The Maternal & Child Health Library (MCH) at Georgetown University
The MCH Library is a virtual guide to MCH information. It offers a combination of MCH information compiled by library staff and pathways to the best MCH information available on other Web sites, from organizations, and in libraries.
National Child Care Information and Technical Assistance Center (NCCIC)

The National Child Care Information and Technical Assistance Center (NCCIC) is a national clearinghouse and technical assistance center that provides comprehensive child care information resources and TA services to national organizations, early care and school-age professionals, businesses, Child Care Development Fund (CCDF) administrators, and the general public.
National Maternal & Child Oral Health Resource Center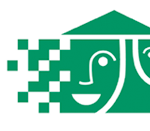 Find Head Start-specific resources at the Oral Health Resource Center (OHRC).  The purpose of OHRC is to respond to the needs of states and communities in addressing current and emerging public oral health issues.  It supports health professionals, program administrators, educators, policymakers, and others with the goal of improving oral health services for infants, children, adolescents, and their families.
Public Service Loan Forgiveness (PSLF) Program
The Public Service Loan Forgiveness Program was created to encourage individuals to enter and continue to work full-time in public service jobs. Under this program, individuals with non-defaulted loans under the  Direct Loan Program may qualify for loan forgiveness on the remaining balance due on  eligible federal student loans after they have made 120 payments (ten years) on loans under certain repayment plans while employed full time by certain public service employers.  Head Start is a qualified public service organization under the PSLF program.  Full-time employment at Head Start would qualify a borrower under the PSLF program provided all other criteria are also met.
Wisconsin
Wisconsin Child Care Information Center (CCIC)
The Wisconsin Child Care Information Center (CCIC) is a mail-order lending library and information clearinghouse serving anyone in Wisconsin working in the field of child care and early childhood education. CICC"s goal is to help Wisconsin child care professionals give the best possible start to Wisconsin's children.  Parents and providers will find free brochures, tip sheets, and reprinted magazine articles available on the site specifically for them.  Current and archived copies of the CCIC Newsletter are also available.  If you're interested in professional development and training opportunitites around the state, make sure to take a look at the CCIC Education and Training page.
Wisconsin Early Childhood Collaborating Partners (WECCP) Website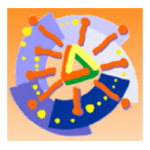 A great resource for Wisconsin early childhood education and care professionals.  The WECCP site includes information about the Wisconsin Model Early Learning Standards (WMELS)  a Wisconsin Early Childhood Education Career Guide, information about the state's core competencies for professionals working with young children and their families,  and many other resources.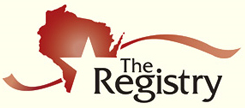 The Registry is Wisconsin's recognition system for the childhood care and education profession.  It acknowledges and highlights the training, experience and professionalism that is vital to quality child care.  To learn more about the Registry or to apply for membership, please visit the Registry website.