Posted
December 9, 2016 by Brian Stults
in Events
Practice-Based Coaching: Leadership Academy

Practice-Based Coaching: Leadership Academy
This event is a collaboration between Region V Training & Technical Assistance Network and the Wisconsin Head Start Association.
March 28, 2017 | 9 – 5 pm
March 29, 2017 | 9 – 5 pm
March 30, 2017 | 9 am – 1 pm
---
Please return complete applications to wbowe@etas.stginternational.com by February 3rd, 2017 to be considered for this event.
---
Presenters:
Lillian Mallinson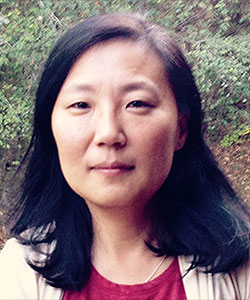 Lillian Mallinson is an Early Childhood/Infant Toddler Specialist with STG International, Inc. Lillian has over 12 years working experience with children and families. She has worked as an infant/toddler teacher, a developmental screener and program manager for an Early Head Start program. In addition to working in early childhood, Lillian has provided services, as a Reunification Specialist to children and families within the Bureau of Child Welfare in Milwaukee. Most recently, the past 6 years she has provided training and technical assistance to HS/EHS programs. Lillian has a B.A. in Psychology from UW-Milwaukee and a M.A. in Child Development from Erikson Institute.
Ann Steffen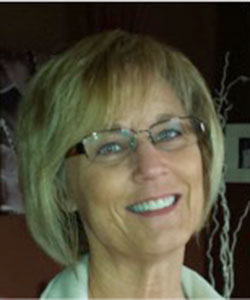 Ann Steffen has held a variety of positions in the field of Early Childhood Education for over 25 years. These include experiences from classroom work with toddlers, to early childhood administration, home visiting as a Birth to Three Service Coordinator and coordination of education services in Head Start. Ann holds a masters degree in Early Childhood: Exceptional Education Needs and is currently employed with STG International as an Early Childhood Education Specialist providing Training and Technical Assistance to Head Start Grantees in Wisconsin.
Description:
The goal of Practice-Based Coaching (PBC), the coaching model proposed by NCQTL, is to support teachers' use of high-quality teaching practices with confidence and competence.
Implementation of high-quality teaching practices, in turn, supports children's progress towards school readiness goals. Successful implementation of PBC requires planning at the grantee level, systematic implementation, and ongoing evaluation.
The Head Start Training and Technical Assistance Network is providing an opportunity through the PBC Leadership Academy to learn about implementing coaching in early childhood settings.
The WI Early Childhood Specialists will guide grantee teams in planning for implementation and evaluation of PBC in their programs during an intensive 2 ½ day workshop and follow-up activities.
PBC Leadership Academy Goals are to:
To provide individualized technical assistance to grantees as they make a plan to implement and sustain Practice-Based Coaching in their organization;
To explicitly link Practice-Based Coaching to other professional development, T/TA, and quality improvement activities;
To support decision-makers at various levels to make informed decisions about professional development and Practice-Based Coaching.
If you are interested in participating in the PBC Leadership Academy, please complete the application process. Application process closed on February 3rd, 2017. Ten (10) grantees will be invited to the event based on information provided below. Grantees will be invited by February 24th, 2017.  Applications must be submitted to wbowe@etas.stginternational.com 
Grantee teams should be comprised of 4 – 6 leaders who are interested in contributing to the planning, implementation and evaluation of PBC. The team must include:
Grantee leadership representative (i.e., someone who can make decisions for the grantee)
A coach representative (e.g., an Education Manager/Education Coordinator)
Teacher representative (i.e., someone who will receive coaching)
Director(s) from sites where coaching will take place
STGi Early Childhood Specialist (ECS) assigned to the grantee
And may also include:
Other education support leaders such as curriculum specialists, mental health consultants, disabilities coordinators, mentors or mentor coaches
Other stakeholders
Other child care partners
Location:
The Eau Claire Public Administration Building
500 Main St.
Eau Claire, WI 54701
Training Room 123C
Cost: $125 per person (includes lunch on 3/28 & 3/29, snack items all three days and handouts/materials)
Hotel Information: The Lismore Hotel Eau Claire – a DoubleTree by Hilton Hotel – For the state rate of $91 per night, please call Rosie between the hours of 10 – 6 pm and make your reservation using the discount code words: Wisconsin Head Start Association. Her direct line is 715-318-6353. If you need to leave a message, she will respond ASAP.
---
Please return complete applications to wbowe@etas.stginternational.com by February 3, 2017.