PLDWG Communities of Practice Survey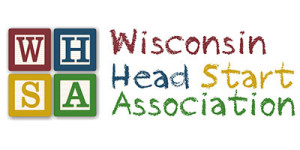 Greetings Head Start leaders, staff and parent volunteers! For the past several years, the Professional and Leadership Development Workgroup (PLDWG) has been reshaping how meaningful professional development is delivered through the WHSA. Our Strategic Plan FOCUS 2020 identified that new and diverse leadership development was needed for our members. To this end, a Communities of Practice approach is being organized for parents, staff, and directors.
In the past, Head Start has often formed "clusters" or "networking" meetings in a less structured or formal way to bring people together who have shared job responsibilities. Deepening these relationships, WHSA seeks to incorporate reflective practice and topical issues in a more focused way. As such, we are seeking your input as we form these Communities of Practice for the various content areas within Head Start/Early Head Start and Child Care Partners. Your input is vital. Please click the following link to take the survey.
If you are interested in learning more about the Communities of Practice Approach, please contact Yolanda Winfrey, Chairperson of the Professional Leadership and Development Workgroup for WHSA via email: aywinfrey@gmail.com.