Teacher Assistant – La Crosse – Head Start Child & Family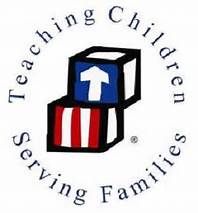 Deadline to Apply:
July 31, 2018
Location:
La Crosse, WI
Status:
Part Time
Start Date:
July 31, 2018
Wage Rate:
$12.30 / hour
Qualifications:
Applicants must have completed or be willing to obtain a Child Development Associate Credential (CDA) or Early Childhood Associate Degree. Benefits include paid personal leave time and paid holidays.
Responsibilities:
Works directly with children, ages 3-5, in daily classroom activities;
Assists the Teacher in planning individual and group learning experiences, indoor play activities, music and art, hygiene and nutrition programs;
Implement Active Supervision in classroom to ensure safe environments for all children;
Exhibits an understanding of Head Start School Readiness outcomes by incorporating them into the classroom as directed by the Head Start Teacher;
Organizes materials needed for classroom activities;
Assists the teacher in enrollment and attendance record keeping and reporting duties;
Participates in parent meetings and works with parent volunteers in the classroom;
Provides clerical assistance to the teacher;
Maintains center cleanliness and order;
Attends staff meetings, training sessions, etc.;
With assistance of the teacher, documents instances of child abuse as required by law;
Other duties as assigned.
Additional Info:
The Head Start Teacher Assistant helps the Teacher in planning, organizing and supervising the children's daily classroom activities. Work is performed under the direct supervision of the Head Start Teacher.
This position is 20 hours per week for approximately 9 months with summer layoff.
Application Instructions:
REQUIRED application materials are available at HeadStartCouleeRegion.com under employment tab or by calling the Head Start Administrative office (608)785-2070. All Applicants must hold a valid driver's license & proof of auto insurance.
This agency manages centers in La Crosse, Onalaska, Tomah, Sparta, & Westby. Head Start Child & Family Development Centers, Inc. is an EOE.