Family Resource Provider – CESA 11 Head Start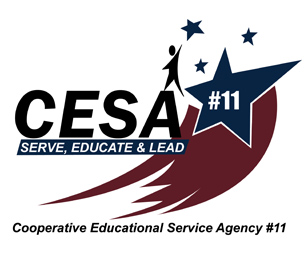 Deadline to Apply:
Monday, February 13, 2017 12 pm
Location:
Dallas Head Start
Status:
Start Date:
To Be Determined
Wage Rate:
$15.26/hr.~$16.03/hr.
Qualifications:
Associates degree in Human Services; Bachelors degree in Human Development, Human Services, Social Work or related Human Services preferred. Have coursework, training, and/or experience in early childhood guidance and development specific to pre~school children. Have or successfully complete the Introduction to the Child Care Profession course.* Have or successfully complete the Family Services Credential.*
*Will provide assistance in obtaining if needed.
Responsibilities:
Will provide comprehensive case management services for families with children 3-5 years of age, including monthly home visits; Early Childhood experience helpful.
Additional Info:
HOURS
2016~2017 program year ~ Dallas Head Start Center, 24~32 hrs/wk, 183 days/yr. through May 2017.
2017~2018 program year ~ Colfax and Dallas Head Start Centers, 40 hrs/wk, 200 days/yr. Program year, August~May.
WAGE RATE
Associates Degree ~ $15.26/hr.
Bachelors Degree ~ $16.03/hr.
Benefits package available. Benefits are pro~rated based on the number of hours worked per year.
Application Instructions:
INTERVIEWS ~ Tuesday, February 21, 2017
To be considered for an interview, applicants MUST submit a Head Start application along with references, letters of recommendation, transcripts, verification of degree, and if applicable, verification of license.
To submit an online application, obtain a detailed job description or for more information on other employment opportunities, please visit our website at www.headstart.cesa11.k12.wi.us. For questions, please contact Head Start Central Office at (715) 986-2020 or hshr@cesa11.k12.wi.us" target="_blank">hshr@cesa11.k12.wi.us.
CESA 11 Head Start • 225 Ostermann Drive • Turtle Lake, WI 54889
EQUAL OPPORTUNITY EMPLOYER