Head Start in Wisconsin
The Programs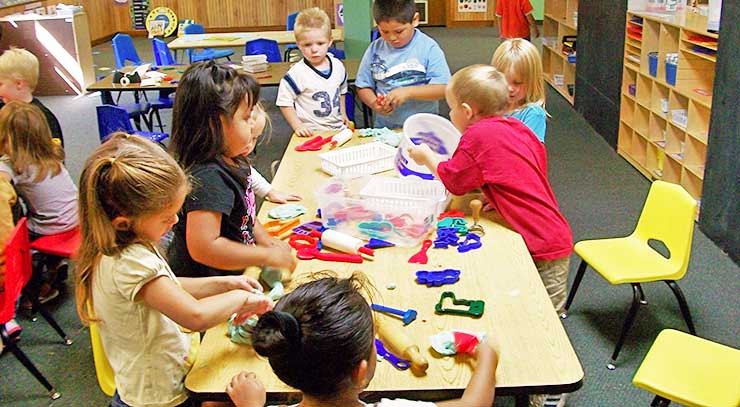 Wisconsin is home to 39 Head Start and 27 Early Head Start programs operated by 44 unique organizations. There are 14,587 children ages birth-5 served by our federally supported programs, and 695 children served by state-funded Head Start slots who would otherwise be on waiting lists for services. Wisconsin Head Start Fact Sheet 2015
Wisconsin also serves 1,032 American Indian children in nine different tribal programs, and 257 children in Migrant/Seasonal programs.
Of the 39 total Head Start programs, nine are American Indian Head Start programs serving Wisconsin's Tribal communities, and one is a Migrant/Seasonal Head Start program serving migrant and farm worker families while they reside in the state.
Four of the 27 Early Head Start programs in Wisconsin are EHS/Child Care Partnership grantees.
Wisconsin Head Start Fact Sheet 2015
Each Wisconsin program is unique and designed to best meet the needs of the local community (or communities) in which it offers services.  The differences between programs shows up in many ways.  Program service areas in the state vary from the size of one school district or city to ten counties large.  Wisconsin programs are operated by a variety of types of organizations including: public/private non-profit organizations, Community Action Agencies, public schools, Cooperative Educational System Agencies (CESAs), a public university, and Tribal governments.  Some programs offer center-based services, some home-based services, and others a combination of both.  Classes may meet full day or part day, five days per week or four. Curricula, screening tools, and assessment tools also vary among programs, though all are research- and evidenced-based and developmentally appropriate.  Despite these differences, all programs follow the same basic principles and high-quality standards.
Enrollment
Wisconsin Head Start & Early Head Start programs were funded by federal appropriations, the American Reinvestment and Recovery Act of 2009 (ARRA), and the state to enroll 14,377 preschoolers and 2,175 infants, toddlers, or pregnant women in program year 2009-10.  Over 94% of total program funding came from the federal government through the Administration for Children and Families (ACF).  The Head Start State Supplemental Grant (HSSSG) allocated by the Wisconsin Department of Public Instruction (DPI) provided the nearly 6% of remaining funded enrollment opportunities (695 slots for preschoolers and  infants, toddlers, or pregnant women).
Over two-thirds of enrolled children or pregnant women in Wisconsin are eligible for Head Start or Early Head Start based on a family income that is at or below the federal poverty line.  Nearly one-fourth of enrolled children or pregnant women are eligible for services as they are recipients of public assistance, are experiencing homelessness, or are foster children.  Less than five percent of those enrolled are from homes with an income above 100% of poverty and most of these families have an income between 100-130% of poverty.
At least ten percent of all children enrolled in an individual program must have a diagnosed disability.  Statewide, 13% of  of preschoolers enrolled in Head Start were diagnosed with a disability before of during the 2009-10 program year as were 12% of infants and toddlers enrolled in Early Head Start.   The most prevalent disabilities in Wisconsin programs are speech impairment, development delays, and emotional/behavior disorders.
Parents & Families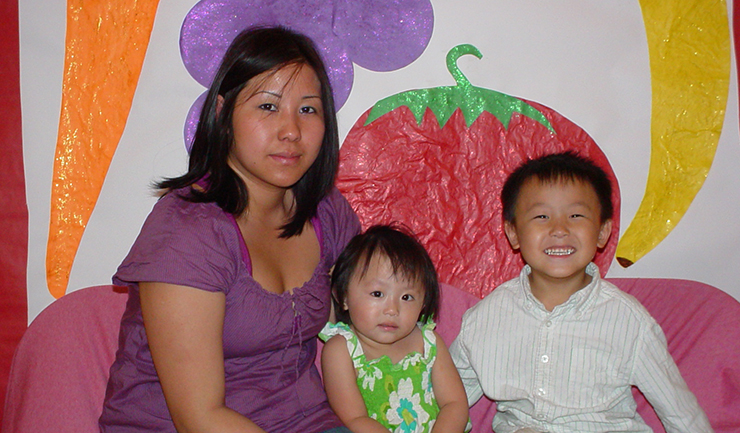 Wisconsin Head Start parents are active, involved, and determined.  In Wisconsin, 17,946 families received Head Start services in program year 2009–10.  Just over half of all children enrolled in Wisconsin programs during this period came from single parent homes.  70% of families have at  least one parent or guardian who is employed and 17% of families have at least one parent who is attending school or receiving job training.
Head Start is committed to promoting and encouraging fathers' and male role figures' meaningful involvement in children's lives.  Almost every Head Start or Early Head Start program in the state offers formal fatherhood involvement programs which provide regularly scheduled activities to encourage and support responsible, consistent, and positive male involvement.  One-fourth of fathers or important male figures opted to participate in the structured fatherhood involvement activities or programming offered at Head Start.
Over 80% of Head Start families received assistance with at least one family service while participating in the program.  The most commonly provided family services were health education, parenting education, emergency or crisis intervention, and housing assistance.
Additional inquiries about Wisconsin's Head Start & Early Head Start program can be directed to the WHSA office by using our Contact Us page.