Posted
March 7, 2017 by Brian Stults
in Events
2017 WHSA Spring Quarterly
2017 Spring Quarterly Meeting – Madison, WI
April 17-18, 2017
Doing the work of Head Start- training, leadership, advocacy and networking- because it matters.
Registration open NOW.
---
Monday General Session
Battling Burnout – Managing Your Time and Your Stress
Making a commitment to the children & families in your program requires hard work!  This training focuses on ways to prevent burnout: managing your time, creating a positive work atmosphere, avoiding procrastination and recognizing stressors.  Included here are great ideas for implementing the change you need to win the battle against burnout!
Presenter: Kim Fabich, President and co-founder of Work & Family Consulting, Inc. and serves on the Wisconsin Registry PDAS committee and the Trainer & Technical Assistant courses committee.  Kim is also a part time early childhood instructor at Northeastern Wisconsin Technical College in Green Bay, WI.
Tuesday morning
 PFCE Data and Outcomes: Tools for Success
This session will provide a brief overview of the NCPFCE Institute that took place in Madison in March.  We will also discuss the use of PFCE data and examine how programs are connecting with what we learned at the event. As an added bonus, we will provide networking time to explore the various family assessment tools being used, how data is being collected and successes and challenges around running reports.  Please bring the PFCE assessment tools you are using (Child Plus, COPA, Agency designed) and sample data reports for you to reference during our discussion. 
Presenters: From the Region V TTA Network, Ann Steffen and Monica Meinholz will facilitate the session.
Tuesday afternoon
Designing an Effective Learning Environment for Adults: Theories and Practices that Support Engaged Meetings and Workshops
Facilitating adult learning can be both exciting and challenging. In this session, we will dig deeper and explore the knowledge, skills, and dispositions needed to establish and maintain a vibrant learning community.  We will highlight adult learning and development theories, explore Emotional Intelligence and its impact on meetings and conferences skills, and community building/engagement strategies. Come prepared for a hands-on experience. You will leave with some new skills and insights into your own disposition as a facilitator, and the inspiration you need for your next facilitation!
Presenters: From Wisconsin Early Childhood Association, Jeanette Paulson & Nar Douymba will facilitate this session, bringing education and experience in adult learning, training of trainers and professional development learning communities.
Affiliate agendas can be found HERE!
When:
April 17 -18, 2017 followed by April 19th, 2017 Finding Your Way- Finding Your Voice and Capitol Visits

Where:
The Madison Concourse Hotel and Governor's Club, 1-800-356-8293 reserve by April 05, 2017.
$82 single/ $122/ Dbl/$132 Trp/ $142 Quad.

Cost:
$85 per person for the Spring Quarterly (includes breakfast/lunch on Tuesday)
$10 per person or $100 groups of 10 or more for Finding Your Way-Finding Your Voice/Capitol Visits (includes breakfast on Wednesday, T shirt and gift).
Registration link Here
Other activities:
Meetings and Work-groups:
Monday: Board of Director's meeting, Scholarship committee, Conference Steering Committee, Marketing committee
Tuesday: Director Affiliate and State Collaboration meeting, Staff and Parent Affiliate meetings, Advocacy and PLWDG workgroups, New member Orientation.
Wednesday: Capitol Visits, Finding Your Way conference for Parents, ECE partners, Head Start, 4K, Child Care, Higher Education.
Annual Conference Theme contest– Submit your ideas for the 2018 Annual Conference Theme and win a $50 Kwik Trip Card!  No limit on the number of ideas that can be submitted!  Email WHSAassist@whsaonline.org with "Theme Contest" as the subject.
---
---
Agenda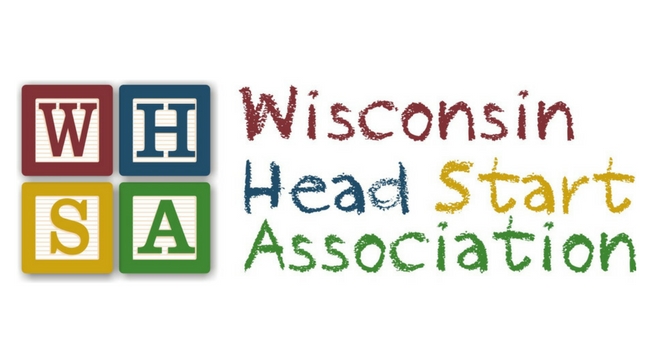 ---
---
Thank You For Celebrating Our Collaborative Efforts By Taking Part In Our Spring 3-Part Event!
---
Questions?
Contact Brian at WHSAassist@whsaonline.org
or call (608) 442-6879