Posted
July 25, 2017 by Brian Stults
in General
16th Annual WHSA Training Conference
2018 WHSA Annual Conference
Dream Big, Start Little
The 16th Annual WHSA Training Conference will be held at the Kalahari Waterpark Resort & Convention Center in Wisconsin Dells on January 29-31, 2018. The theme this year is "Dream Big, Start Little" Join with other Head Start, Early Head Start, Tribal Head Start and other ECE professionals engaging in amazing workshops, speakers and networking opportunities.
Featuring Curtis Zimmerman
---
At-A-Glance:
We need presenters to make a schedule.
CLICK HERE TO COMPLETE YOUR PRESENTER PROPOSAL!
Keynote:
Monday Keynote Address:
"Living Life at Performance Level" presented by Curtis Zimmerman.
This nationally-recognized keynote transforms organizations by inspiring individuals to live their life at a higher level of performance. Inspired by his 25 years in the entertainment industry, Living Life at Performance Level™ is a dynamic, experiential program which hands participants tools to ignite their ultimate potential.
Curtis provides an innovative learning experience by engaging his audiences with juggling, "Simon Says," and fire eating, utilizing his performance expertise to demonstrate his key concepts and make his message memorable. This impactful program is designed for all audiences and is guaranteed to entertain and energize while inspiring participants to Live the Dream.
Using the simple yet profound metaphor of the stage as your life, Curtis' Key Concepts include:
Be The Director – Create a life of relevance and accountability.

Write Your Script – Take risks, fail successfully, and unleash limitations by focusing on new scripts, not just re-reading old ones.

Define Your Character – Make character-driven decisions.

Cast Your Show Wisely – Choose positive influences and cut out those which bring you down. Be a star in others' lives.

Be A Star In Your Life – Be a leader, be responsible, be authentic, and be a catalyst for positive change.
Empowered individuals build cohesive, productive companies with forward momentum and Living Life at Performance Level™ will transform perspective to create lasting outcomes.
Participants will:
transform their way of thinking
be accountable
increase awareness of themselves and others
take responsibility for their actions
make character-driven decisions
be more productive
be encouraged to take risks in their thoughts and actions
communicate effectively and handle conflict creatively
be empowered with new skills to lead teams of any generation
develop a new attitude and outlook
understand the value of collaboration and teamwork
---
Curtis Zimmerman launched his quest of inspiring others to
live the dream over 20 years ago in Los Angeles, California,
as a nationally recognized mime, juggler and fire-eater.
He has incorporated his extraordinary talents into a powerful
and far-reaching message that takes lives to a higher level
of performance.
Curtis' personal background is diverse and so are his credits including Entertainer of the year – Universal Studios-Hollywood, Headliner for Regency and Carnival Cruise Lines,
as well as being Author of six books, including his new bestseller, "Life at Performance Level"
On top of all that, Curtis is also a top sought after speaker for major organizations as varied as: Walt Disney Entertainment, Procter & Gamble, Timex and The United States Air Force.
Prepare yourselves to be empowered, challenged, and changed!
Here is a message from Curtis made especially for you!
---
And More…
Exhibitors such as Teaching Strategies, Kaplan, Lakeshore, ChildPlus, Tiggly and more. Workshops on topics including but not limited to science, math, Play, fatherhood, dual language, Inclusion, parents as partners, mentoring, data, and a Vision Screeners training by Prevent Blindness.
---
 We hope to see you in January!!!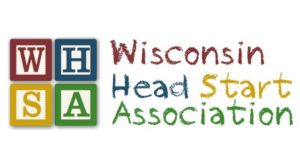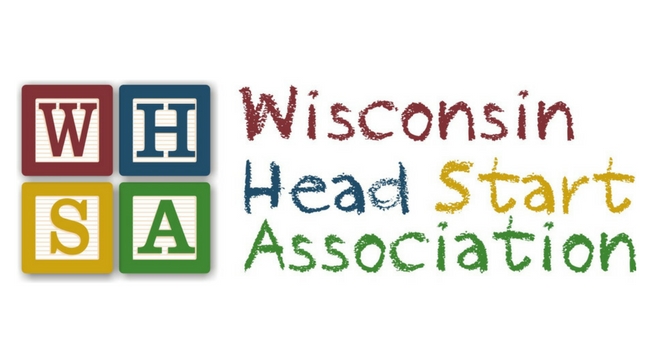 2018 Annual Conference Details:
When:
January 29-31, 2018
Where:
Kalahari Waterpark Resort & Convention Center
1305 Kalahari Dr.
Wisconsin Dells, WI 53965
Room rate $82 single, $129 2-4 in room.
1-877-253-5466
www.kalahariresort.com
Registration:
$315 Early Bird by 1/1/18
$335 Before 1/24/18
Onsite $365
$100 presenters for full-conference/ free on day of presentation
(Presenter registration will be sent out via email on the schedule is finalized.)
Single Day Attendance: $255 per day ($265 onsite)
Conference Schedule:
Coming Soon!
Full Conference Program
Coming Soon!
Vendors/Exhibitors:
Interested in exhibiting at this years conference?
Follow this link to our exhibitor invitation page!
Presenters:
Interested in presenting at this years conference?
Follow link to our call for presenters!
Contact:
For more information and registration call or email the WHSA office!
Brian Stults
whsaassist@whsaonline.org
or
Barb Tengesdal
barbt@whsaonline.org
---
CLICK HERE TO REGISTER FOR THIS EVENT!
---